Samsung is the one and only smartphone maker who has its own semiconductor fab. The Korean chaebol powers its best-in-class smartphones with its in-house chipset under the branding Samsung Exynos. Not only chipsets, but even the advanced memory solutions and modems developed by Samsung all also bears the Exynos branding. Today, the company has updated the logo of Exynos envisaging the future. That said, behold the brand new Exynos symbol below emphasizing the vision; Explore, Expand and Excel.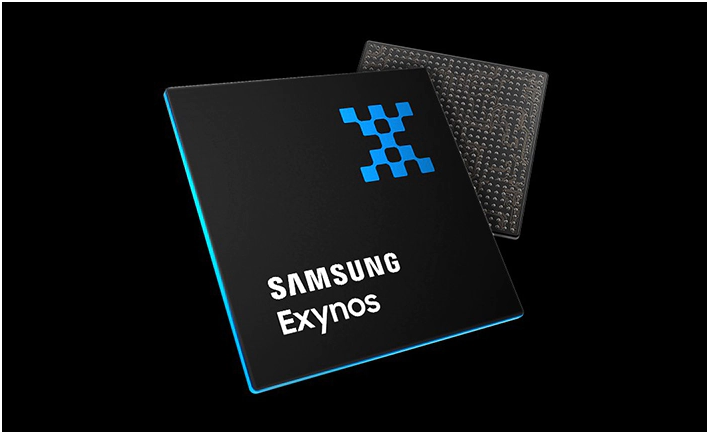 The all-new Exynos brand symbol consists of square dots connected to each other that each represents an advanced new technology, persons or things linked together. As per Samsung, the mesh of dots illustrates the innovative features and powerful performance Exynos will bring to various devices through technological convergence and boundless connectivity.
Moreover, the connected dots collectively form an image of a letter 'X' which portrays Exynos venturing out in all directions from the centre, exploring new and cutting-edge technologies, further expanding its offerings to diverse solutions, and excelling in innovation for the upcoming era of intelligent connectivity.
Indeed, the symbol depicts how Samsung is pushing all the boundaries in the advanced semiconductor industry. The firm is heading to unveil its next flagship, the Galaxy Note 10 presumably with a new Exynos chipset fabricated under Samsung's EUV 7nm technology. In case if you don't know, the Extreme Ultra Violet lithography for the fabrication of IC's and chipsets is the next-gen, bleeding edge technology destined to replace the current argon-fluoride immersion synthesis process. And, Samsung is one of the first chipset makers who has perfected the technology.
So, what you've to say regarding the new Exynos symbol and what do you think about Exynos as a whole. Obviously, the latest Samsung Exynos is underpowered compared to the competition, but hey don't underestimate the prowess of Samsung as it's the world's largest chip maker who dethroned Intel from its decade long reign and the leader of advanced memory solutions. We've to wait and see what Samsung with its Exynos have up its sleeve to lure the consumers.