Motorola is in a difficult position as not a single device gained massive sales in recent times. However, the Motorola devices have bragged third-party developers' support and now most of the users are enjoying custom ROMs, Kernels and other MODs. We have compiled a list of best custom ROMs for Moto G7 that you can install and enjoy the latest Android versions.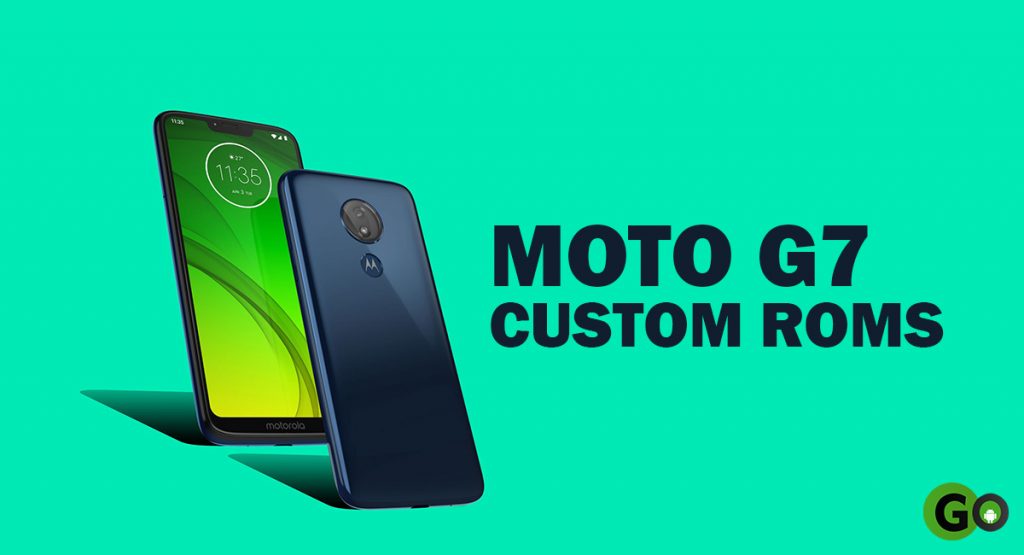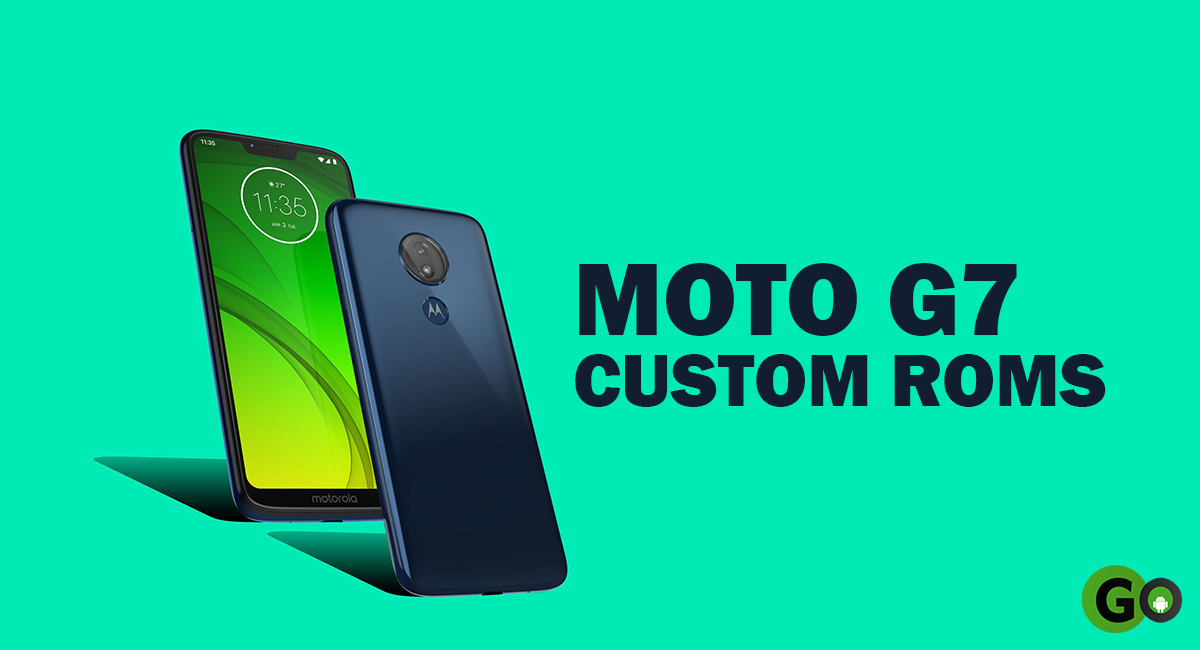 Most of the Custom ROMs are stable and the users can use them as a daily driver. There are various advantages of using custom ROMs as they bring root access, endless customization and much more. The users can even install a custom kernel to harness the full potential of the processor. Moreover, a full Nandroid backup is just a tap away with the custom recovery.
What is the custom ROM?
The Custom ROM is a custom firmware based on the kernel source code released by the company. These ROMs offer extensive features such as enhanced customization options, tweak performance or battery efficiency by using different MODs, addon features and much more. Here are some advantages of the custom ROMs.
Advantages of custom ROMs
Brings the ability to remove bloatware – The user won't see any preinstalled app, moreover, the Google Apps needs to be installed on most of the ROMs.
Enhanced Memory Management – Tweaked Kernels and source code helps the custom ROMs to perform better. It even helps to save battery by efficiently managing the memory and background processes.
Extended Smartphone Features – The installation of custom ROM brings the ability to extend smartphone features by installing different MODs.
Modify Anything – The root privilege on custom ROMs always allows the user to modify anything on your device.
Overclock and Underclock the CPU – Custom ROMs are accustomed to overclock and underclock the CPU. The user can simply switch between different profiles.
Pre-requirements
Best Custom ROMs for Moto G7
There are only a few custom ROMs that are available for Moto G7. We hope in the coming few months, the support for other ROMs extends.
Lineage OS 16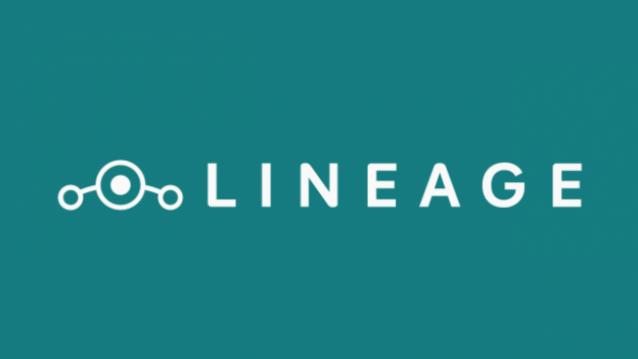 It is the most prominent custom ROM for Android devices. The LineageoS is another avatar of the CyanogenMod which was put to rest a few years ago. It is the most sought after custom ROM by the Android users. Surprisingly, unofficial Lineage OS 16 is available for Moto G7.
The ROM brings a whole lot of features such as Navigation Bar color customization, theme customization, status bar customization, quick toggle feature and much more.
It is an Android 9 Pie-based custom ROM with contributions from many people. LineageOS 16 support all T-Mobile, International and Project Fi models. However, the Moto G7 variants based on Verizon and AT&T are not supported by the ROM. The user needs to flash Gapps in order to the Google Apps
CandyROM
CandyROM is based on a variety of different ROMs. It is a fully customizable ROM with regular updates and security patches. The custom ROM for Moto G7 hosts various features including the lock screen, status bar, customizable battery settings and much more. Simple navigation with the ability to change stock navbar and hardware keys. It also features a three-finger screenshot gesture.
It supports Rootless Substratum, night light prevents accidental wake up via proximity, candy device theme, SystemUI tuner and much more. Make sure to follow the procedure to install CandyROM on Moto G7 carefully. Imp: Jio VoLTE is not working as of now.
It is Android 10 based and stable ROM available for Moto G7. You can download and follow the steps on the given below link.
AOSP Extended ROM v6.7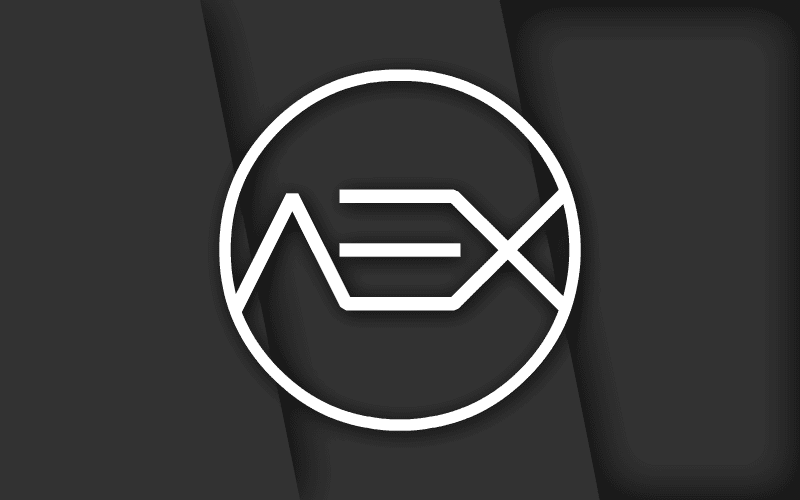 AOSP Extended is an AOSP based custom ROM with stock UI and UX experience. Its smooth experience works like a charm on Moto G7. The AOSP Extended ORM offers various customization features along with enhanced tweaks.  Moreover, there's a DU FOnt Engine, One-Handed UI, Live Display, Expanded Desktop, Notification Intervals, DT2S, Long Press Back button, Statusbar Traffic Indicators, and the list continues.
The user needs to install Gapps externally to get access to Google apps. However, the ROM is in an alpha build, so expect some bugs.
HavocOS Pie ROM
HavocOS Pie ROM is based on the AOSP code along with all additional features. It is based on Android 9.0 Pie and the interested users can install the ROM. There is a lot of customization features including System-wide Rounded UI, Full OMS support, Spectrum support, Razer Phone lock, OTA support, Micro-G support and much more. However, the user needs users will get AdAway, Google Calculator, Google Markup and Lean Launcher as part of the package.
These are some best Moto G7 custom ROMs available for the users. We will keep the listed updated if any new ROM arrives. You can also let us know about the ROM via the comments below so that everyone gets to know about it.