As we know Blackberry had announced the launch of its most awaited Blackberry KeyOne in the month of April. But today, as the announcement comes from TCL that the smartphone will be launched in Canada and US.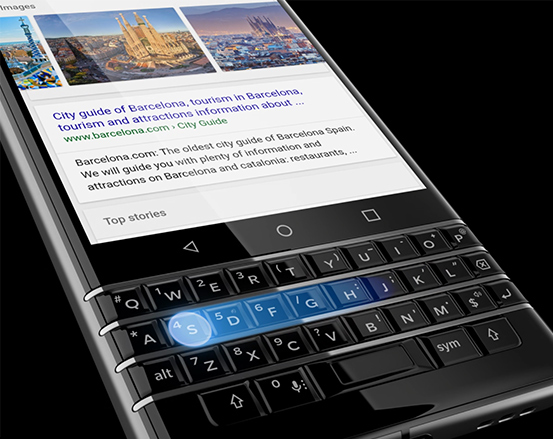 It will be available in these 2 countries for sale from May 31. Well, I know its a bad news for Blackberry lovers since there has been a lot of wait. And when we think according to the market, it can be a bit bad for Blackberry's sale as smartphone giants Samsung & LG are heavily promoting S8 & G6. This Blackberry phone has made its fans wait for some important reasons like the keyboard which none of the android phones have. And yes you heard it right, it will run on Android.
One such prominent feature of Blackberry is use of its keyboard as a trackpad. It also possesses some new features like a new shortcut assigned to every key of the given keyboard. A new security dashboard is also something new that will amaze the users.
But for now Blackberry lovers have to wait for its release. Blackberry KeyOne will be available for pre-order from May 18 in Canada. And in US TCL, the Chinese company who acquired rights to produce Blackberry Handsets will sell unlocked versions. Later it will be available from the Sprint carrier.
Little more wait, but trust me its worth it Blackberry lovers, and it looks pretty too.