After Samsung, LG Q1 results for 2017 is out. Briefing you out of the fiscal results, LG had a best quarter in the this decade with huge 10% increase in sales. The LG's mobile division has figured out 4% of growth in sales if we compare as QoQ and 2% YoY.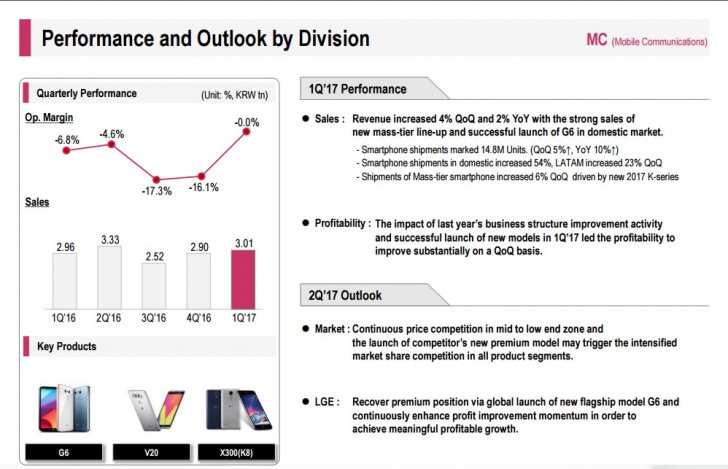 The electronics maker is reporting KRW 14.66 trillion ($12.70BN) in revenue, an increase of 9.7 per cent from the same period last year. While its operating income (profit) nearly doubled, to KRW 921.5 billion ($798.3M).
IF we talk About Mobile Division, the division still lost KRW200 million or $176,000 between January and March. This is a good news that the loss has narrowed in this quarter and we can see some good news in the next quarter.
LG Home Entertainment Company recorded its highest first-quarter operating margin of 8.8 per cent on sales of KRW 4.33 trillion due to various reasons.
The actual profit of LG electronics has bumped to $811 million which is the biggest ever since the last 9 years.
We hope LG G6 will cater to Mobile Division's profits.