Oppo's new ColorOS 11 has made some major changes to Oppo's custom UI. ColorOS was something that users didn't like a lot in past and it was one of the reasons people chose stock UI over it. But, with ColorOS 11 Oppo has changed that, the new ColorOS 11 have some major visible UI changes with the stock UI approach. Although calling it stock will not be correct as Oppo has added their own touch to it. Now, Oppo has started pushing out the update to their Smartphones and published a list of eligible devices.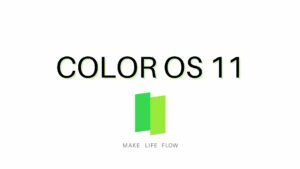 Oppo informed about ColorOS 11 update status and distribution of the new UI on Android 11 to some more devices through a press release. These are the devices that have started receiving the update already:
X2, F17 Pro, Reno4 Pro, Reno3 Pro, Reno10x Zoom, Reno2 F, Reno2 Z, Reno2, A52, F11, F11 Pro, F11 Pro Marvels Avengers Limited Edition, A9, and F15.
On May 26, the Oppo A5 2020 and A9 2020 will also be added to the list. However, the 3GB variant of the device will not receive the new UI. There is also a beta update program for A55, A5 2020, and A9 2020 while F17 has started receiving the update from May 25th. The list is for Indian units only but a global release may also happen in near future. Oppo has promised to roll out the update for more Reno, A, Find, and F series in the future.