Last year, Oppo announced its Android 11 based skin, ColorOS 11. Many smartphones by the company have already received the skin across the globe while some are still left. After successfully implementing the March roadmap schedule, the company has released the April roll-out Plan. It details the devices that are eligible to receive the ColorOS 11 update that also includes some budget devices. The Chinese giant will push the beta version for several smartphones while some will get the staged stable built.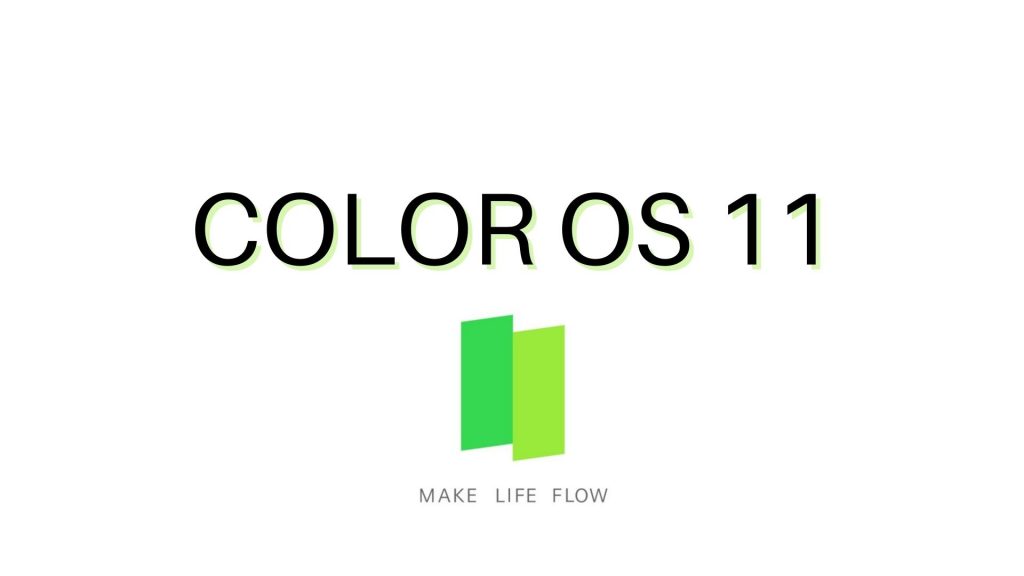 Oppo tags its ColorOS 11 skin as "Make Life Flow". Before heading to the list, let's take a glimpse of what the latest operating system offers apart from performance improvements and enhanced battery.
It offers customizable UI, use of third-party icon packs, and create Always-on Display (AOD) styles
Users can select accent colors, generate wallpapers, and create ringtones
Enhanced Dark theme mode and contrast options
Oppo Relax 2.0 comes with a feature called Sound Mix, in which users can create a true-to-life whit noise mix to their liking
Introduced "Three-Finger Translate" in which users can directly translate the content in partial screenshots while capturing them
Private System enables users to create a copy of their current system protected by a separate fingerprint or password
Oppo ColorOS 11 April rollout Schedule
Some devices are currently undergoing the update while others are scheduled to receive it soon. Oppo divided the schedule according to regions, look for your smartphone from the dropdown list by pressing ctrl+F on your keyboard.
ColorOS 11 Beta
Ongoing
◊ Oppo A91
◊ Oppo Reno2
◊ Oppo Reno2Z

April 13
◊ Oppo RenoZ (Saudi Arabia, UAE)

April 14
◊ Oppo A5 2020 (India, Indonesia)
◊ Oppo A9 2020 (India, Indonesia)
April 27
◊ Oppo A53 (India, Indonesia)
ColorOS 11 Staged rollout
Ongoing


◊ Oppo Find X2
◊ Oppo Find X2 Pro
◊ Oppo Find X2 Pro Automobili Lamborghini Edition
◊ Oppo Find X2 Lite
◊ Oppo Find X2 Neo
◊ Oppo F17 Pro
◊ Oppo Reno4 F
◊ Oppo Reno4 Pro 5G
◊ Oppo Reno4 5G
◊ Oppo Reno4 Pro 4G
◊ Oppo Reno4 4G
◊ Oppo Reno4 Z 5G
◊ Oppo Reno4 Lite
◊ Oppo Reno3 Pro 4G
◊ Oppo Reno3 4G
◊ Oppo Reno3 Pro 5G
◊ Oppo Reno 100x Zoom
◊ Oppo Reno2 F
◊ Oppo A72
◊ Oppo A92
◊ Oppo A52
◊ Oppo F11
◊ Oppo F11 Pro
◊ Oppo F11 Pro Marvels Avengers Limited Edition
◊ Oppo A9
◊ Oppo F15

April 9
◊ Oppo A91 (Indonesia)
April 14
◊ Oppo Reno2 Z (India)
ColorOS 11 stable rollout (European and EEA region)
Ongoing


◊ Oppo Find X2 (Spain, Turkey, Ukraine, Switzerland, Romania)
◊ Oppo Find X2 Pro (Switzerland, Belgium, France, Italy, Spain, Germany, United Kingdom, Netherland)
◊ Oppo Find X2 Neo (Netherland, France, Spain, Germany, Ukraine, Turkey)
◊ Oppo Find X2 Lite (Netherland, Switzerland, Germany)
◊ Oppo Reno 4 (Poland, Turkey)
◊ Oppo Reno 4 5G (France, Switzerland, Italy, Portugal, Spain)
◊ Oppo Reno 4 Pro 5G (Switzerland, Italy, Portugal, Moldova)
◊ Oppo Reno 4Z 5G (France)
◊ Oppo Reno 4 Pro (Turkey, Ukraine)
◊ Oppo Reno 4 Lite (Turkey, Ukraine, Poland, Romania, Moldova)
◊ Oppo Reno 3 (Turkey, Ukraine, Poland)
◊ Oppo Reno 3 Pro (Ukraine)
◊ Oppo A72 (Netherlands)
◊ Oppo A52 (Spain, Turkey, Italy)

April 21
◊ Oppo Reno 2 (Kazakhstan)