Perhaps, Xiaomi Redmi 3S Prime is what helped Xiaomi to gain the popularity that we see today in the Indian market. The device has been a best seller from the firm with people rushing to get hold of one during its flash sale. Even in 2019, the device still holds good with its pretty good internals. However, as it's ageing official software support can be seized at any time. Despite, there's plenty of custom ROM for Redmi 3S Prime are actively maintained and updated by the developers.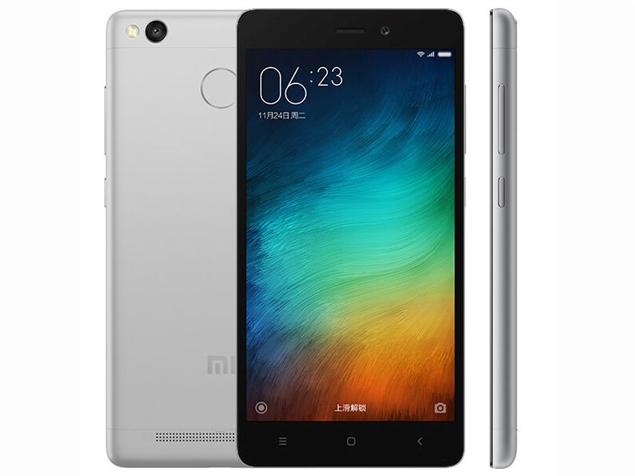 Xiaomi Redmi 3S Prime packs Qualcomm Snapdragon 430 chipset coupled with Adreno 505 GPU. It comprises of 5-inch display giving a resolution of 1280 x 720 pixels resolution and 294 PPI of pixel density. Redmi 3S Prime comes with 3 GB RAM and 32 GB of internal usage. It features a 12 MP camera on the rear side while a 5 MP sits on the front side for selfies. Although, despite these beautiful features, users are unable to enjoy the latest Android version. We will let you know about the best custom ROM for Redmi 3S Prime which will give you access to new features.
Usually, after a couple of years, manufacturers stop software development of the device. So, ultimately users have to rely on the third party developers aka custom ROMs. These ROMs gives you access to new enhancements and latest Android versions. They also provide you with the root access. Here we're going to list out some of the best custom ROMs that you can try on your Redmi 3S Prime.
List of best custom ROM for Redmi 3S Prime
Official LineageOS 15.1
LineageOS 15.1 for the Redmi 3S Prime offers additional perks along with all goodies of stock Android Oreo 8.1. Since it's Official edition of LineageOS, you need not to worry about updates. The maintainer used to push the updates every day (nightly) which is insane.
So far, there has been no known bugs, and the ROM is perfect as a daily driver. If you think of to make a switch from the stock MIUI, then the LOS 15.1 is worth it.
Stable Bootleggers 4.0 Official
The ROM is apt for those looking for fancy features such as custom themes and overlay supports. With almost stable source, the ROM is packed with some custom wallpapers (available on ShishuWalls), ringtones, fonts, and themes to bring to your device into a more fresh look and give you always a good experience.
The Bootleggers ROM gets updated at least every month with the latest security patches and fixes on-board. As icing on the cake, the ROM is based on the latest Android Pie 9.0. In fact, those are one of the best Android Pie custom ROM that you can have on your Redmi 3S Prime.
Havoc OS 2.1
Based on the Android Pie, the Havoc OS features UI and other customisations similar to Pixel devices. The ROM is feature-packed with customisations overhauled on the status bar, lockscreen, Homescreen and where not.
The ROM is stable with few or no significant bugs. A lot of users have flashed the ROM on their Redmi and are positive about the ROM. If interested, you may download the ROM from below given link.
Superior OS (Android 9.0)
Another Android Pie ROM for Redmi 3S Prime. Superior OS is an AOSP based custom ROM with some minimal features to fulfil the user's demands nowadays. The ROM is exceptionally stable and well maintained.
Some of the fancy features in-built on superiors are Three Finger Screenshot, Volume rocker music control, Toast App Icon, AppOps, Pocket Mode and much more.
PixysOS
Pixys is a butter smooth Android aftermarket firmware. It has the best features around and optimised for good battery endurance. The ROM is stable and good as a daily driver. VoLTE and other IMS related services are supported so no worry about that. Some of the features you get with the ROM are:
Pixel ringtones
Power menu customisation
Battery light customisation
Lockscreen shortcuts
New Wallpaper Credits
OTA Updates
It is recommended to wipe your device before flashing, and please avoid restoring system apps and system data with Titanium Backup or similar apps as they can cause stability issues that are very hard to debug. In case if you'd like to try the ROM, click the below link to download directly.
Hope you had a good experience with the Custom ROM for Redmi 3S Prime. In case any further details are needed, do let us know in the comment sections.