Google is making many its best to promote Google Home. Now Google again makes a very good offer in which if you buy a Google Home you will Chromecast or Chromecast Audio for Free. Both Chromecast and chromecast audio are priced at $35 respectively.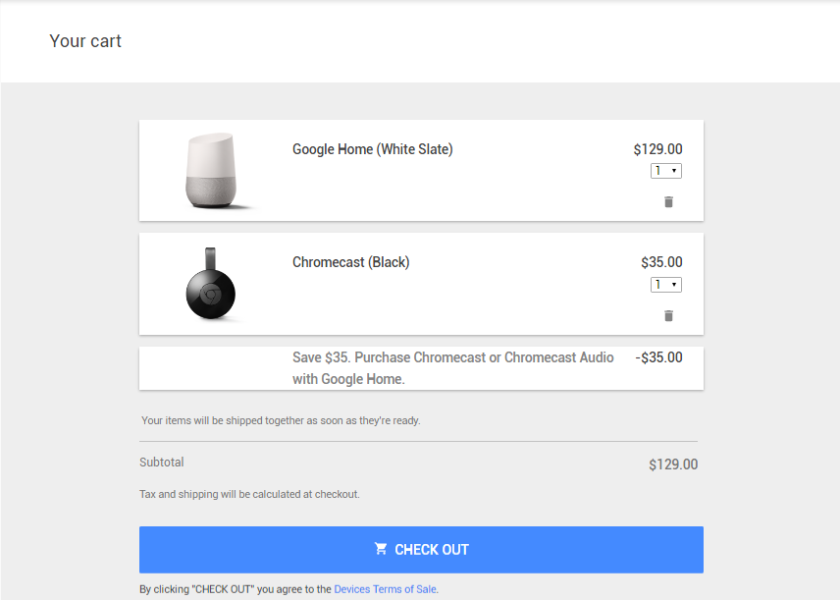 Both the devices are launched in Last February. Chromecast 2 is powered with dual-core processor along with a 2GB NAND flash storage and Samsung's 4GB of DDR3L SDRAM. The device also has an integrated Marvell Avastar antenna to offer Wi-Fi, Bluetooth, NFC and FM Radio functionality.
Google Home is a Home manager smart device. Google Home is powered by the conversational Google Assistant which will do everything from turn on your TV and lights to text contacts, make calendar events or read you the news. The assistant also supports music streaming from YouTube, Google Music, Spotify, Pandora, Tunein and IHeartRadio.
Its a very good device to have, So act soon and buy one for you as this deal is only available untill March 18.
See More on Google Store