Google Home was launched back in last year. It becomes popular among masses, If you have a Google Home here is a deal for you. Google has reduced the price of Google Home Bases by 50%. So now you can Buy Bases for just $10 for the cheaper fabric ones and $20 for the metal variants.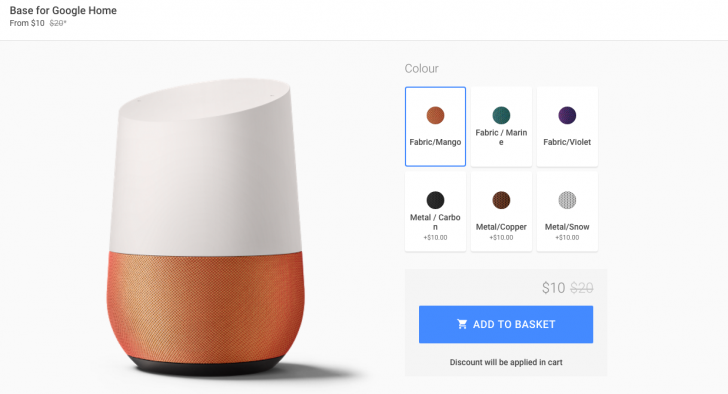 For a reminder, Google Home helps you with voice actions and Google Assistant to set reminders or timers, check traffic, order an Uber, look up information, play games, check on the weather, and listen to music, etc.
This deal valid till midnight (GMT-8) on 18 Feb 2017. So if you want to buy one then go ahead and buy one because we think these Google Home Bases will soon go out of Stock.
See More on Google Store