Here is very good deal for you if you want to Purchase Samsung Galaxy S7 Edge in UK. In this offer you will get Gear Fit 2 for free. The offer will be valid till 28th January, So this will be a very good gift for you valentine.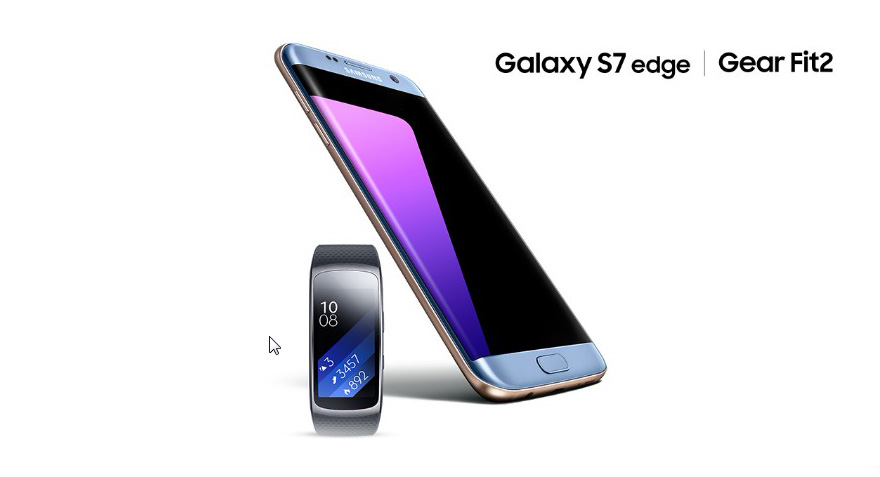 To claim Samsung Gear Fit 2 first you have to purchase a Galaxy S7 Edge from the participating retailer. Once you purchased you have to go on an offer page on the Samsung UK website and click on Claim Now button.
For a reminder, Samsung Galaxy S7 Edge features a 5.5″ Quad HD Super AMOLED display and it is also powered with Snapdragon 820 processor with 4GB RAM, 32GB built-in storage with microSD support up to 200GB, 3,000mAh battery and it also have same Dual Pixel Cameras on front and back 5MP and 12 MP.
See More on Samsung UK