As we know, LG has announced LG G6 with 18:9 display and Android Nougat 7.1.1 on board. It have a bigger display with smaller design having 70% percent of body to display ration.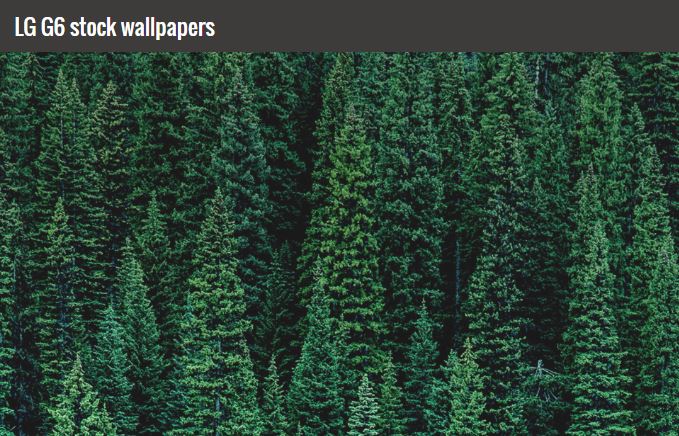 The dual 13MP rear cameras, including a 125-degree lens on the wide angle, the LG G6 captures panoramic shots that regular phones cameras can't. The G6 delivers an outstanding and unique camera experience by creating seamless transitions when zooming in and out between the wide-angle and standard camera lenses even during 4K video capture.
Here are some sweet and natural wallpapers directly from the LG's hood. The images included below may seem oddly tall and narrow, but that's so they can fit G6's new 9:18 screen aspect ratio. Well, you can use them without any hitch. Click the link below to download the Wallpapers.
"The LG G6 offers users new visual and manual experiences, as it marries an expanded screen with the convenience of one-handed use," said Juno Cho, president of LG Electronics Mobile Communications Company. "LG will continue to lead smartphone innovation with a focus on convenience and reliability in order to exceed consumer expectations."
There are many developments happening at MWC 2017 which you must checkout.
Download: Google Drive