Have you ever tried to geek on any Chinese mobile?. If you searching for the latest version of Volcano Box Tool then you are here, at the right place. Read this complete article for the features, installation and downloading of Volcano Box.
What is the Volcano Box?
Volcano Box is a device which generally used for flashing and unlocking Chinese smartphones. It comes with tons of feature, with volcanobox you can fix any software related issue on your Android device easily. It can also fix bugs in your featured phones easily. You can buy easily of Aliexpress, Amazon, eBay, Etc.
The new users might feel some problem in using Volcanobox, but with short training, anyone can learn using it. We have has made a guide on how to download and install Volcano Box.
Also Read Best 10MB games for Android which you need to try in 2019.
Features of Volcano Tool Box:-
If you forget the pin code of your Chinese smartphone. Using Volcano box you can unlock your device without resetting it.
It supports multi tabs for multiple phones.
It can also find the boot pin.
You can also change the IMEI number of your device and can edit it.
It also helps you to download hardware information of your device and we can print it later.
Volcano Box is known to increase the MTK NAND engine of the device.
It solves all the important errors and bugs in your device.
In a single tap, you can root your device.
You can install Volcano Box in all latest Windows operating systems.
It supports the most popular Chinese brands like Huawei, Mi, Oppo, Samsung, Coolpad, Vivo, ZTE and etc..
Also supports windows mobiles.
Also read:-Best 5 Apps like Showbox for Android Mobiles.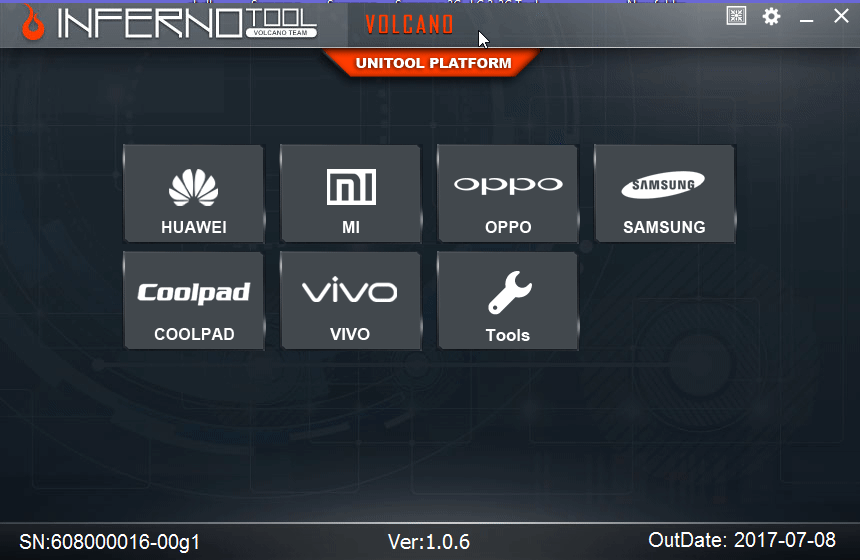 How to Change IMEI of Device with Volcano Box?
IMEI number is the most important one to track the device. After flashing a device with Volcano Box the IMEI details of your device will get wiped out and later you can enter the new number. It is illegal to change the IMEI number of the android device but you can.
Also Read Best custom ROM for Redmi Note 5 pro.
Download and Install Volcano Tool:-
Follow the below-mentioned steps and download the Volcano box setup and install it on your system.
Download the tool from the link given below.
After downloading, extract the file with WinRAR or 7Zip.
Place the tool at an easily accessible place.
So, we hope you could have liked our post. If you face any problem during the installation or while then please contact us.