Modded APK's are more common in the open world of Android. These APK's offers additional features and benefits that are neither present in the genuine apps, available as paid subscription service or deliberately hidden by the developer for their own reasons. There are plenty of modded version available for Whatsapp, Instagram, and other popular apps. As such, a renowned modified version of the YouTube available for Android is the YouTube Vanced Edition. You can Download Youtube Vanced Apk from this article, but first, let's have some brief description.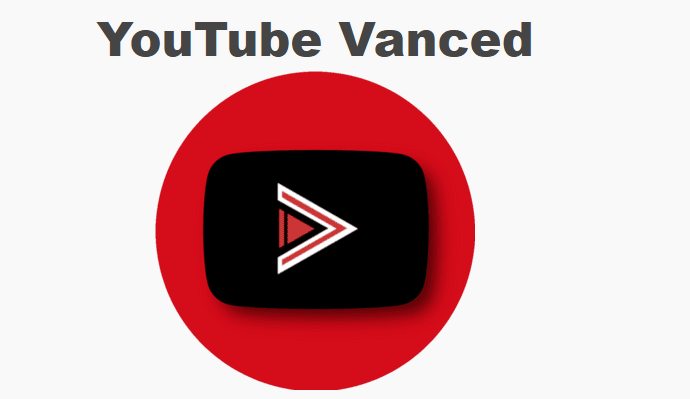 YouTube (Ad)Vanced is necessarily a modified YouTube overhauled with features including YouTube Red exclusive – ad blocking, background playback options, and many other custom add-ons. Like most of the modded APK's, the Vanced YT is free of cost and Open. While it's always a matter of concern regarding the safety and security of the Modded Apps, the YouTube Vanced seems to be legit and is devoid of any malware sort of codings or whatsoever.
Giving a quick overview of the benefits and privileges offered by the YouTube Vanced app. It's a boon that YouTube Vanced can be installed on both Non-rooted and Rooted Phones. In personal, the one thing that I like most is the support of the theme, especially the Dark/Black theme. Here's a small bucket-list of features and customization options that YouTube Vanced throws at you.
You may also like
Download Kingroot apk for Android, Guide to Root Android Device
Download latest iRoot apk for Android and PC
How to Enable OEM Unlocking on Android Devices (2018)

YouTube Vanced Features At A Glance
Blocks all YouTube ADs (some options are togglable)
Background playback feature
Force VP9(or HDR) or vice versa
Override Max Resolution
Pinch to Zoom on all devices
Casting togglable (can be forced off)
Togglable Theme (White/Dark/Black/Blue)
PiP (Oreo Only)
Video window new or old style
Repeat video feature
Preferred Resolution & Speed feature
Swipe controls for Volume and Brightness
And lot more
How To Install YouTube Vanced?
As earlier mentioned. YouTube Vanced can be installed through the Non-Root and Root method. Non-Root method is simple and safe as it includes the normal process of sideloading the APK and nothing else. Hence, here we'll be discussing only the Non-Root method.
Download your preferred Vanced Edition APK and MicroG plugin from the Downloads section below.
Grant Unknown Source APK installation from the device settings.
Install the Downloaded YouTube APK as any third party Party App.
Then, Install MicroG.
Open The YouTube Vanced app on your device and you're good to go.
Note: MicroG needs to be installed otherwise you won't be able to Sign-In using your Google account on the YT Vanced app.
Download YouTube Vanced Apk
The latest available YouTube Vanced is based on YouTube 13.34.50. Download your preferred Vanced Theme Edition.
Update: 20-05-2020
Latest Version
Requires Split APK Installer.
MicroG: Download
Older Version (Doesn't need SAI)
| | | | | | |
| --- | --- | --- | --- | --- | --- |
| Theme | Base Version | Arch. | Min.SDK | DPI | Package Size |
| White/Pink | 13.34.50 | Universal | API17 (Android 4.0+) | nodpi | 51.69 MB (54,195,932 bytes) |
| White/Blue | 13.34.50 | Universal | API17 | nodpi | 51.69 MB (54,195,928 bytes) |
| White/Black | 13.34.50 | Universal | API17 | nodpi | 57.06 MB (59,830,911 bytes) |
| White/Dark | 13.34.50 | Universal | API17 | nodpi | 57.06 MB (59,830,927 bytes) |
For more old versions go here.
The YouTube Vanced is developed and actively supported by a team of talented XDA developers with the moniker – Vanced Team. There is an XDA support page dedicated to the YouTube Vanced app where one can report bugs and discuss app-related issues. Also, it's the right place where you can get the official YouTube Vanced app and beware of other counterfeit apps in the name of YouTube Vanced.