GigaDrive is the new 'Fastest' external solid-state drive that boasts reading and writing speeds up to 2,800 MB/s through its architecture and Thunderbolt 4- and USB4-compatible port. Due to its aluminium shell, Gigadrive resists shock, water, and dust. Also, the shield prevents overheating with its IP67 rating. The drive is also hitting higher bandwidth of Thunderbolt 4 and USB4 connections, making it the Fastest External SSD.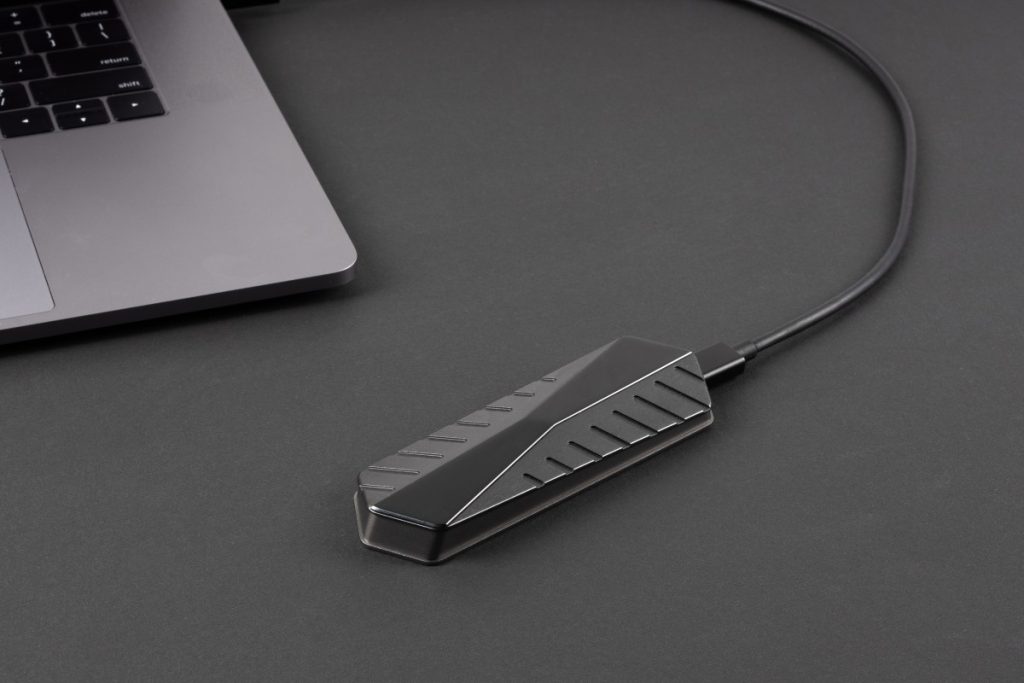 What attracts users to GigaDrive is its fast read and write speeds marking up to 2,800 MB/s. The company explains this in two factors — Firstly, it is based on the NVMe M.2 architecture and secondly, it packs a DRAM cache chip that pre-processes where it will store data while transferring.
Apart from the exceptional reading and writing speed, here are more reasons to love GigaDrive.
Features of GigaDrive
As mentioned above, GigaDrive's build and design resist shock, water, and dust. In short, the drive is designed to survive in every condition, either minor or major. Even if you drop it from 10ft, the drive will still transfer and stream data plus it will keep your files safe.
Prevent Overheating and Speed Throttling
Overheating is the most common issue with internal and external SSDs while passing on data on a large scale which can harm or even damage your drive. While the aluminium casing of GigaDrive doesn't let this happen by ensuring steady heat dissipation. Additionally, the DRAM cache chip pre-processes the movement of files so they can be copied more easily and simultaneously.
Record or Backup directly from professional cameras
GigaDrive is in demand by professional shooters as it allows them to record 8K RAW footage with cameras like the Blackmagic series in real-time without any additional software involved. Also, it provides enough space to keep a backup of pictures or videos in heavy numbers.
GigaDrive carries a spaceship-inspired sleek design with irregular shapes and tiny notches on both ends. The elegant design of the drive weighs only 74g (2.6oz) and dimensions measures to 114 x 37 x 12.5 mm (4.5″ x 1.5″ x 0.5″).
Along with reading and writing, the 2,800MB/s speed uplifts the gaming experience as well. And the storage variants provide a plethora of space to adjust the heavy graphics of modern games.
Pricing and availability
Don't worry! we have got you the answer.
The Fastest External SSD – Gigadrive is available via Indiegogo at the following price
Second 1TB GigaDrive Pro- $144 USD
Second 2TB GigaDrive Pro- $204 USD
Second 4TB GigaDrive Pro- $344 USD
Also, the company provides you with a 14-day satisfaction guarantee and a 1-year manufacture warranty which can be extended for 2 years at a cost of $20 USD.
So What are you waiting for? To ignore late shipping, Order now and avail of the discount for the best price.