Google starts giving discount of select premium Apps for free or on discounted Apps every week from last month. So in this week sale there are 19 temporarily free Apps and 45 on-sale apps in Play Store.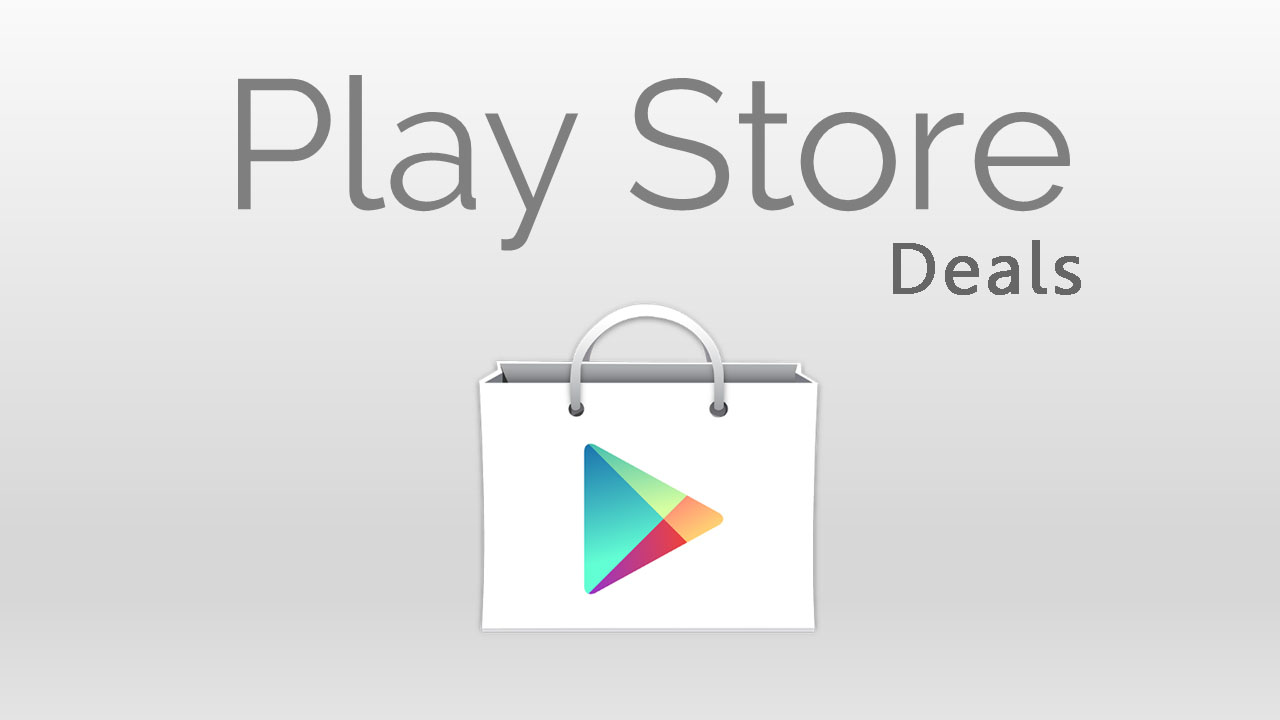 However, the deal on apps goes live for a limited time period only, therefore, we suggest you download the apps as soon as you can. So act fast and grab the top paid apps before the deal expires. If you download them at that point they remain free for you. As long as you don't install them within the same time frame.
This free premium Apps idea is taken form Apple App store where they gives one premium App free in every week. We've got a small list of some good games that will surely keep you hooked for awhile. They belong to different categories, So take a look at all of them. As said earlier, the games are free only for a limited time, so make sure you download them as soon as you can.
Read more: Grab 12 premium icon packs for free at Google Play Store
Free Apps and Games
Apps
Root Checker Pro $1.99 -> Free; 2 days left
Pocket Yoga $2.99 -> Free; 6 days left
Icon packs & customization
Neon Glow C – Icon Pack $0.99 -> Free; 7 hours left
Urmun – Icon Pack $0.99 -> Free; 7 hours left
Art Alive 3D Pro lwp $0.99 -> Free; 2 days left
Emperial Icon Pack $1.49 -> Free; 2 days left
NEW YORK Icon Pack $1.49 -> Free; 2 days left
Redox – Icon Pack $0.99 -> Free; 2 days left
SL Theme Dera Pink $0.99 -> Free; 2 days left
Sutoroku Icons $0.99 -> Free; 2 days left
Iride UI is Hipster Icon Pack $0.99 -> Free; 3 days left
SL THEME SUBSPACE $0.99 -> Free; 5 days left
Games
Cubes $0.99 -> Free; 1 day left
Order: The Memory Challenge (No Ads) $0.99 -> Free; 4 days left
TA: Little Red Riding Hood $1.49 -> Free; 4 days left
Toca Hair Salon Me $2.99 -> Free; 5 days left
Picton $0.99 -> Free; 6 days left
Shovel commandos 2 clicker $0.99 -> Free; 7 days left
13 DAYS OF LIFE $1.49 -> Free; 7 days left
Sale
Apps
My Handbook Pro $1.49 -> $0.99; 5 days left
Home Budget Planner HD Paid $2.99 -> $1.99; 1 day left
Noise FM – Unlocker $9.99 -> $4.99; Time left not specified
Network Analyzer Pro $3.99 -> $1.99; Time left not specified
Voice Dream Reader $9.99 -> $4.99; 7 days left
Busy Beavers Jukebox $2.99 -> $0.99; 7 days left
TypIt Pro – Text on Photos $0.99 -> Free; 1 day left
GIF PartyPro – GIF Video Booth $0.99 -> Free; 1 day left
Vape Tool Pro $3.99 -> $1.99; 6 days left
Vital Tones Anxiety Pro $7.49 -> $4.99; 6 days left
Vital Tones Astral Travel Pro $5.49 -> $3.49; 6 days left
Vital Tones Sexual Arousal Pro $4.49 -> $2.99; 6 days left
Vital Tones Stuttering Pro $8.99 -> $5.99; 6 days left
Yes or No Tarot – Premium $1.49 -> $0.99; 7 days left
Vip Betting Tips $27.99 -> $15.99; Time left not specified
Games
Crashlands $4.99 -> $1.99; 2 days left
Knights of Pen & Paper +1 $4.49 -> $2.49; 3 days left
Bridge Baron $19.99 -> $12.99; 5 days left
Ys Chronicles 1 $5.49 -> $0.99; 5 days left
Blek $2.99 -> $0.99; 6 days left
Dashy Square $1.99 -> $0.99; 6 days left
Goat Simulator MMO Simulator $4.99 -> $1.99; 6 days left
Kingdom: New Lands $9.99 -> $2.99; 6 days left
Rusty Lake Hotel $1.99 -> $0.99; 6 days left
Rusty Lake: Roots $2.99 -> $1.49; 6 days left
Space Food Truck $4.99 -> $2.99; 6 days left
Autumn Dynasty – RTS $4.99 -> $1.49; 7 days left
Doom & Destiny $2.99 -> $0.99; 7 days left
Doom & Destiny Advanced $2.99 -> $0.99; 7 days left
Her Story $4.99 -> $0.99; 7 days left
Oddworld: Stranger's Wrath $2.99 -> $0.99; 7 days left
Oddworld: Munch's Oddysee $2.99 -> $0.99; 7 days left
Rubek $1.99 -> $0.99; 7 days left
The Last Dream (Full) $4.99 -> $2.49; 7 days left
Wizards and Wagons $4.99 -> $1.49; 7 days left
Sentinels of the Multiverse $6.99 -> $1.99; Time left not specified
Sonya The Great Adventure Full $4.99 -> $2.49; Time left not specified
This War of Mine $14.99 -> $1.99; Time left not specified
Also read: Five paid Icon Packs gone free for limited time on the Play Store
Icon packs & customization
Cyklus Watch Face $1.99 -> $0.99; 3 days left
Flasia HD $1.99 -> $0.99; 5 days left
Linear Art HD $1.99 -> $0.99; 5 days left
LAURUS Next Launcher 3D Theme $1.99 -> $1.49; Time left not specified
STALLION Next Launcher Theme $1.99 -> $1.49; Time left not specified
TRIADA Smart Launcher Theme $1.99 -> $1.49; Time left not specified
AMETAL Smart Launcher Theme $1.99 -> $1.49; Time left not specified
TRIADA Poweramp skin $1.99 -> $1.49; Time left not specified
TRIQUA Go Locker Theme $1.99 -> $1.49; Time left not specified