Lots of issues can pop-up while we're browsing through the web. Since the majority of users access the internet through the popular browser Chrome, the Chrome-specific errors are hot topics. Here let us see how can we safely overcome one of the issues that we may not face frequently but exists, which is the DNS_PROBE_FINISHED_NO_INTERNET error. Let's see how we can fix DNS probe error in multiple ways. Why DNS Probe Error occurs?
The DNS PROBE error can be attributed to two main reasons. It can occur either if your MODEM is working not as intended or the problem with the ISP. In the case of the former, it can be fixed by adopting specific workarounds. However, if the problem is with the ISP, then you can only request your ISP to fix the issue. Or in extreme cases switch to a new ISP if the problem persists.
Ways to fix DNS Probe Finished No Internet?
Nonetheless, there are certain "first-aid" which you can try yourself to fix the DNS probe error. Let's see one by one.
1. Reset the Chrome Browser
Simple, but useful in most cases. Many issues that you may face on Chrome Browser can be easily fixed by restoring the browser to default. In order to reset your browser to default, go to the browser settings and search for reset. Once found, click ok to reset the browser. After that restart, the browser and most of the things should be excellent then.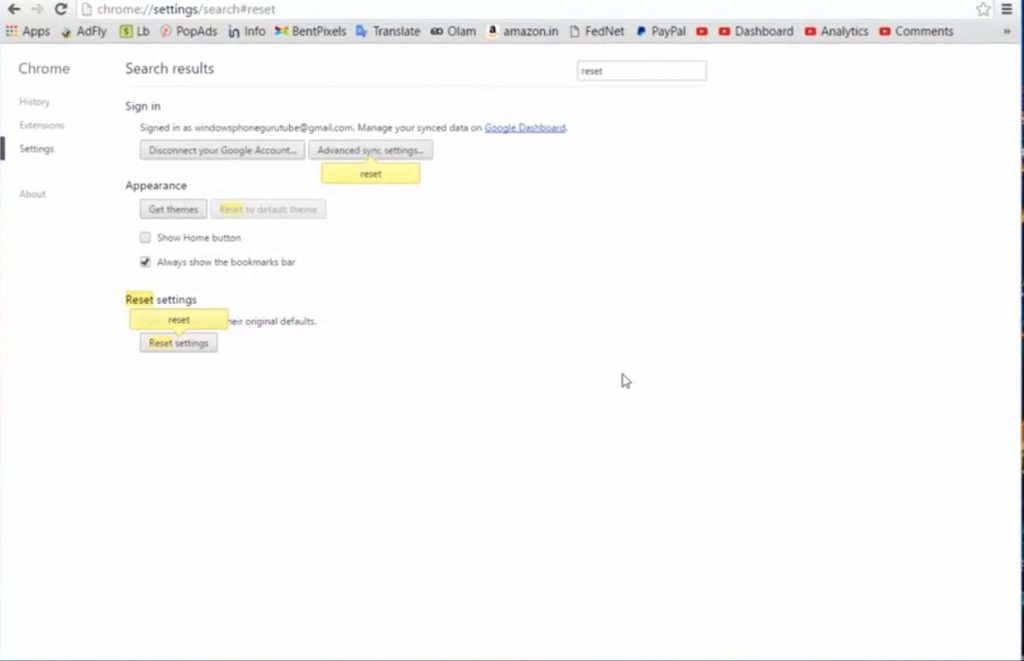 2. Reset the Modem/Router
If the browser reset didn't work for you. It'd be wise to go for a modem/router reset as certain false router settings can cause DNS probe error. Go through your router catalog to see how can you reset the router settings.
3. Flush the DNS
This method should work in most cases. Not only just the DNS PROBE, for resolving many network related issues you may need to flush your DNS. The most common one being that websites aren't resolving correctly and it may be an issue with your DNS cache holding an incorrect address. To flush the DNS cache in Windows 10, please follow these steps:
Right Click on the Start Icon
Click on Command Prompt
The Windows Command Prompt Window will appear.  Type in the code written below and press ENTER.

ipconfig /flushdns


You should receive the following message:
Windows IP Configuration
Successfully flushed the DNS Resolver Cache
4. Check Firewall and Internet Security Settings
There are also chances that your firewall or internet security software may be blocking particular websites for security reasons. Make sure to check the firewall and internet security software settings and find out if they are causing the DNS_PROBE_FINISHED_NO_INTERNET issue. Also, beware that you accidentally don't visit a malicious website blocked by your firewall.
5. Try Uninstalling Any Website Filtering Software
If you are using websites filtering software, then you should disable it or uninstall it. Once done then try to browse those websites that you were getting an error from.
We hope at least one of the solutions given above solve the problem for you. But if DNS probe finished no internet error still exists after trying all the answers given above then please comment below. We will try to help you out by providing some other solutions. Please also comment below if it helped.