Here we come with Google Play Store Deals for this weekend. Google is offering these sales from quite some time now. They offer Free apps along with some which are available on Discounted price in these kinds of PlayStore Sales. But, Today we list some of the best Premium Apps and Games for Free. This list contains lots of Apps and Games from every category of the Play Store. Whether it is games, customization, educational apps, etc. We have listed all these below.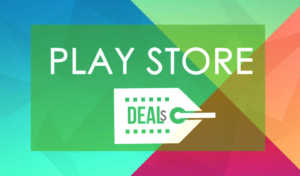 All the Apps and Games listed are available for free, But for a limited time. If you want these apps and games for free, Then Download & install it on your phone and it will remain free for you. We are sure that after going through this list you will some money.
Apps and Icon Packs
Games
If you're new to GoAndroid and if you're regular reader of then you already know that, we are publishing these Play Store Deals every Weekend. So you can check out at Google Play Store Deals here.