LG is well known for their home appliances especially televisions. Very fewer people know that they also make smartphones and LG themselves are responsible for it. Because of their poor marketing, software, and hardware malfunctions. Back in 2015, the South Korean electronics giant kicked off a new smartphone series with LG V10. This particular smartphone along with LG G4 has some serious problems especially the bootloop issue. Today, we will let you guys know how to fix LG V10 bootloop issue.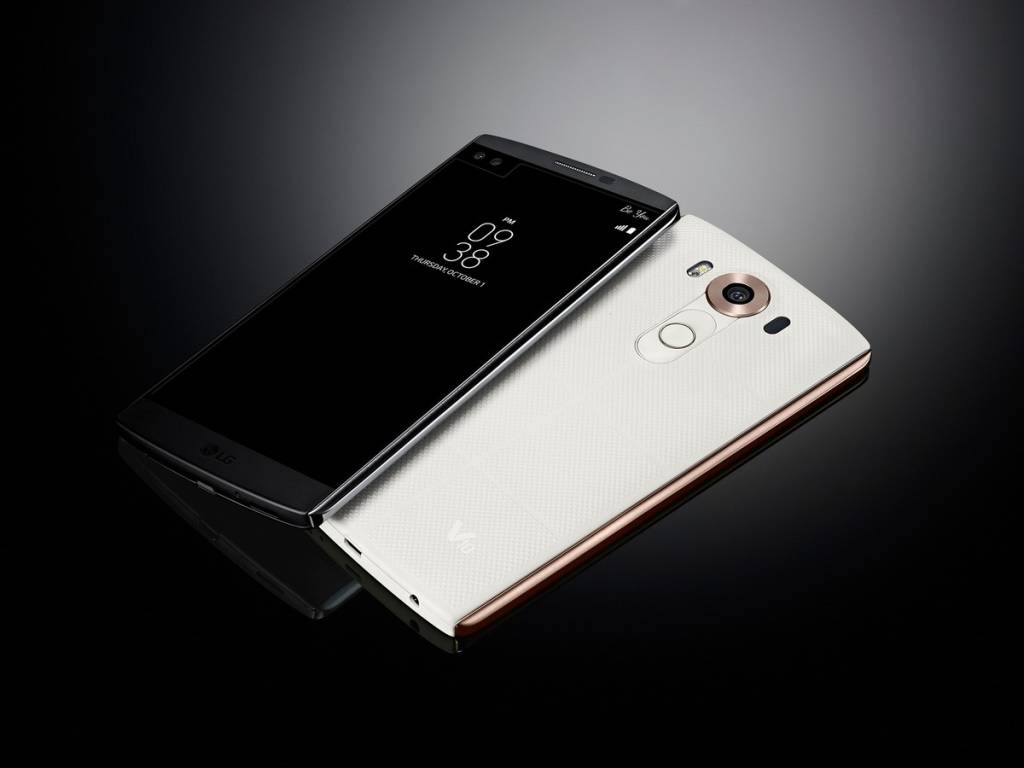 Thus, here in this guide, we will show on how to fix bootloop issue on the LG V10. We have provided as many methods we could find across the web. Hence, if one way didn't work, then another might. Also, make sure to go through them as mentioned to avoid any errors while fixing the bootloader of your LG V10.
LG V10 Specifications
Before getting into the guide for fixes, let us refresh our knowledge about the LG V10. This 2015 era high-end smartphone by LG is powered by the Qualcomm Snapdragon 808 instead of Snapdragon 810 which had thermal issues. The phone has 4GB RAM and either 32GB / 64GB internal storage which can be further expanded up to 256GB via microSD card. The phone came with Android Lollipop onboard but can be upgraded to Android Nougat. The elephant in the room is the device's secondary 2.1-inch 160 x 1040 pixels ticker display above the primary 5.7-inch QHD(1440 x 2560 pixels) panel.
As for optics, the LG V10 features a single 16MP snapper with f/1.8 aperture assisted with OIS and laser auto-focus. However, at the front, it sports dual selfie camera of 5MP each. Last but not least, the LG V10 is backed by a 3,000 mAh removable battery which is not a thing anymore.
How to fix LG V10 bootloop issue
Before proceeding with any of the methods listed below, we recommend you to back up your data from your phone. To do so, go through the following steps.
Power off your device.
Turn it on and once the LG logo appears, press and hold volume key till the phone boots up.
You will Safe mode at the bottom of the screen if you successfully entered into it.
Now, go to Settings -> Personal -> Backup & reset to backup your data.
Once done, you can proceed with the methods listed below.
Method 1: Capacitor Discharge
Turn off your phone and remove the back panel.
Now take the battery out of your phone.
Press and hold power key for about 30-45 seconds to discharge your phone's capacitors.
Then, insert the battery and turn it on.
Method 2: Soft Reset
This method will perform a simulation of battery removal.
Press and hold the power key and volume rockers simultaneously.
Wait till your phone resets and turns on automatically.
It might take up to 45 seconds or more, so don't hesitate.
Method 3: Factory Reset
Unlike the previous method, this will erase all your data stored on your phone.
Switch off your device by long pressing the power key.
Then, turn it on by pressing the power key and volume down key simultaneously.
You will be booted into your phone's recovery.
Now, use volume keys to navigate and select Factory data reset.
Use the power key to confirm and select Yes when it's prompted to go through the process.
Once completed, your phone will take about 10 minutes or more to turn on.
Method 4: Heat Sink Installation
If none of the above methods did work for you, then try installing heat sink. It is the most successful method to fix LG V10 bootloop issue.
We will recommend you to install it by a technician, however, you can proceed if you wish to.
You will have to disassemble your phone to access the motherboard to install the heat sink.
Hence, we suggest you go through the below embedded YouTube video.
Hope we helped you in fixing the LG V10 bootloop issue. Make sure to comment below if any of above-mentioned methods worked for you.