Google is lagging far established players like WhatsApp in the video messaging game. Even after periodically launching apps in the category, Google hasn't been able to carve a place for itself. That's partly because the apps haven't had vital useful features. Like the one Google is just adding to Duo. Google's latest video messaging app.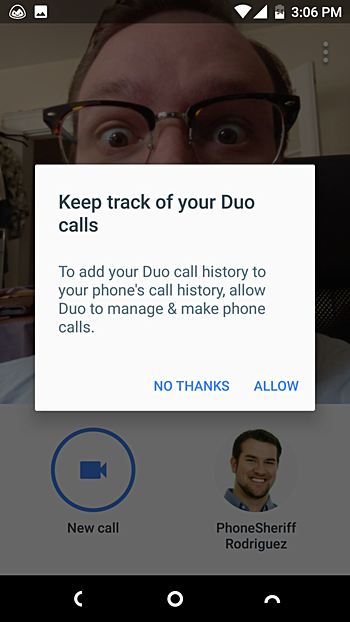 The Duo app doesn't have a call history tab at all. That means when you call someone and finish, there is no record. Now, for guys like me, who have really weak memory, that would be unacceptable. Thankfully Google wants to change that.
Google is adding a 'Call History' tab to the app. But the feature isn't live yet. But we should see it soon. As of now, the app just asks permission to spy on your call history before enabling the feature.