Google is having issue of sign-in since the past 24 hours on various Android devices, OnHub devices and Google Wifi. In detail, many people have been having issues signing in to their accounts in most of the parts of the US, Europe and even India.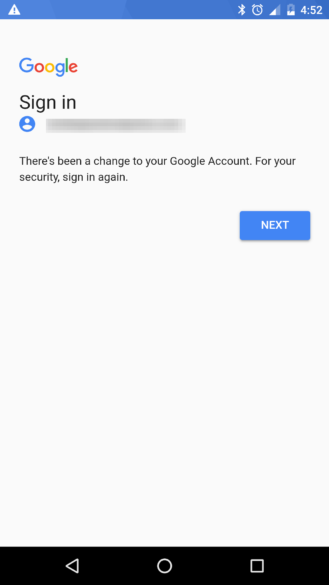 There are hundreds of users who have reported the issue at Google Product forums. Right now, Google is aware of the issue and they are resolving it. For the time being they have posted the below message on the Play Store saying "If you've recently been signed out of your account, sign back in using your usual username and password at https://accounts.google.com. If you can't remember your password or can't sign in for another reason, go here to recover your account password. For security reasons, our support agents are unable to assist with password issues."
This issue is even disturbing normal functioning and is resetting the OnHub and Google WiFi devices also. Google has even linked up to the support page recovering form reset.
If you have been signed out of your account recently, then don't think that it has been hacked. It's a glitch from Google's end and they are fixing it right now.
Anyone from here who met with it? Personally, I got signed out from my account in the morning today.