Google Caneos a video-based celebrity Q&A app to connect with its followers. In this, celebrities answer popular questions about themselves directly in a short video on the Google Caneos app. The answers will appear directly in search results on Google and in the Feed.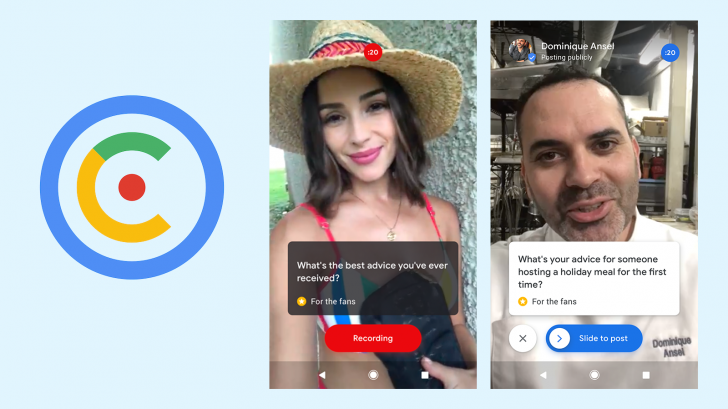 Google has launched Caneos app last year on iOS and now the company is going to launch it on the Android platform. Google Caneos app apk is already available on the Apk mirror website, in a few days the app will be officially rolled on your devices. If you don't want to wait you can download the app directly from the link given below the article.
The Caneos app is very similar to the Q&A feature of Instagram stories. In which you need to add a Question widget in the stories and your followers will answer that. But in Google Caneos app-only celebrities can answer the questions which appear on Google search.
Also Read: Gmail receiving wider rollout for Dark Mode on Android 10
As Google Cameos app is targeted at people that are of public interest/popular. If you want, you can apply through the application if you simply give your name or the relationship with someone popular or any public figure you are representing. At the time of launch last year, Google has started this app with limited celebs which include Priyanka Chopra, James Franco, and Seth MacFarlane. Now Google is expanding its app and going to roll out its Caneos app on Android platform as I have written above.
You can download the app's apk from the link given below. Enjoy!
Google Caneos app – Apk Mirror