Google is still struggling to roll out the Dark Mode support for each of its App whereas Opera has started rolling out new red, green, blue and purple modes in addition to the dark mode. A step further, Opera also supports light and dark themes for each color mode.
The new interface is named 'Squcircles' aims to bring smoother edges with modern design. These new colors will bring abundant options for the users to get the new facelift for the browser. In total, the Opera for Android has added a total of 10 different looks featuring light and dark mode of every colored theme.
Opera is always known for bringing out unique and intuitive features to the browser. In a recent update, the browser added a cryptocurrency wallet and a free VPN. The new addition is a step to make the Opera browser ready for 2020. While talking about the new features, Stefan Stjernelund, product Manager of Opera for Android said, "Opera was among the first apps to introduce a dark mode, way before iOS and Android, and now we are preparing our browser for 2020."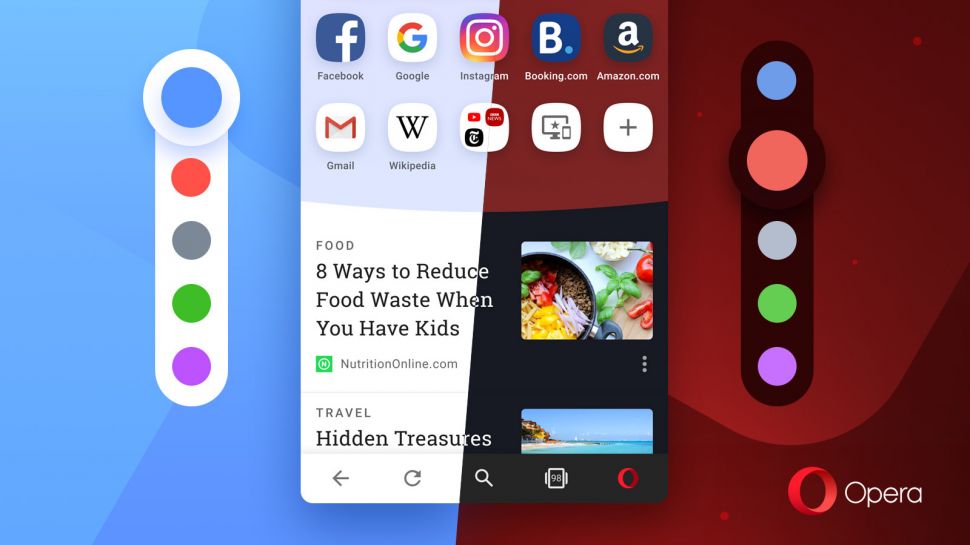 The aim of the company is to bring in every useful feature which can save the user's time. Their "new philosophy is focused on emotions, on how people feel when using the product. They don't have time and need to get to what they want as quickly as possible. We are addressing this need with our new design."
The new colorful themes will bring different emotions among users and will unique features of the browser.
You can have a ry on the new update for Opera for Android. The update is already rolling out via Play Store.