Google Inbox app has received a new feature via an update. The new feature allows you to undo actions that you have done in the notification bar. It is a needy change as sometimes we accidentally do some action and later it can lead to problems at various levels. So, it is a welcome move from Google as it will give users another filter or step for confirmation.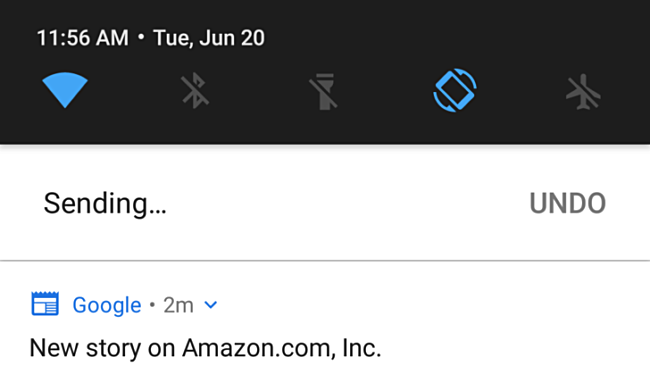 The new version of the Inbox App is already live in the Play Store. Users who use it, they can head over to the Play Store link below to update the app.
The version 1.49 of the Inbox doesn't brings any other new features, but it packs some general fixes and improvements. The new version will improve the stability of the App.
The new feature is also available for the web version of the Inbox. So, it is a cross platform feature, you can also enjoy the same thing over different Operating environments.
Well, you guys can enjoy the new feature by updating it from the Play store link below.
Source: Play Store