Google Lens is a fairly new thing for many since it remains reserved specific to the Pixel 2 lineup. It was introduced formally at this year's Pixel 2 launch event on October 4. We did, however, sniff its impending release in some teardowns of the Photos app. Now, it appears the feature is popping up in last year's Pixel devices too.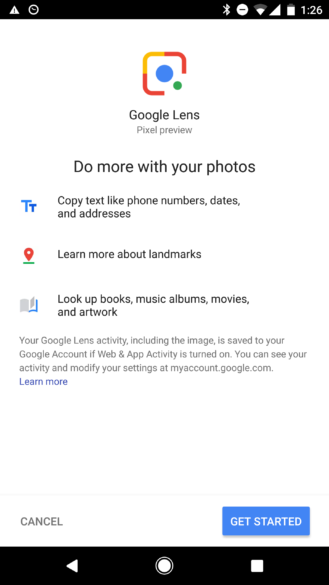 A Reddit user /u/LaceratedCantaloupe posted the surprising appearance of the feature in his Photos app. According to him, this was without any updates. The thread on Reddit also received other replies affirming what the user had posted. But there were equal numbers who said that everything was as usual on their Photos app. Now, we know that Lens will not remain exclusive to the Pixel 2. And when that happens, like it seems to be now, the 2016 Pixels will be the first to get them.
Also, this is a preview version of the Lens feature as is evident from the image. This could explain why some are not seeing it. Google Lens is a search assistant for your camera app or an AI that does visual analysis in short. We've got a separate article detailing what Google Lens is, you can read it here. If you own a Pixel let us know if you've got the Lens feature.