Messages are a way to quick and short communication, which is now a necessity for the globe. In order to make Google Messages a more feasible substitute, it provides features like categories, intelligent attachment suggestions and more. Apart from these, now you can finally schedule messages. After enabling the feature, users can type or attach a message and then set a date and time for it to be sent.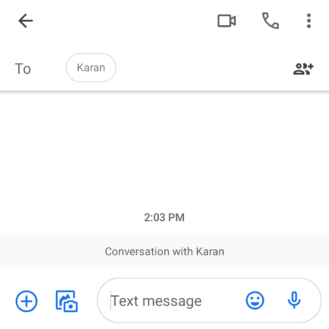 Google has announced today that the feature will come to the users using Messages on devices running Android 7 or higher. The option replaces the long-press shortcut for sending an MMS with a subject which is now placed at the three-dot overflow menu at the top-right side of the interface.
The rollout just started, accordingly, it may some take to reach out on your phone. However, you can give it a check by tapping and holding the send button in the chat, which should either open the schedule dialogue box or the old MMS subject option.
How to scheduled messages in Google Messages?
Scheduling text in Google Messages is easier like any other application. Let's see how?
Type out a message that is meant to send later.
Press and long tap the arrow-shaped send icon.
A pop-up box will appear which reads "Scheduled message" and "Sends if the phone is on."
Beneath you will see "Later Today," "Later Tonight, ", "Tomorrow", and "Select date and time."


Select a date and time from calendar and clock style picker and then tap "Next."
After scheduling, you will see a small timer-clock shaped icon beside your message. Moreover, you can also edit, delete, send immediately or even reschedule your text.