Recently, there has been a lot of speculation regarding how Google Pixel 2 will look like. Well, it should be also as it is one of the most awaited smartphone this year. A lot many leaks and rumors are all over the internet. Recent one was last week, by Evan Blass where the images leaked shows the Pixel 2 quite similar to it's predecessor.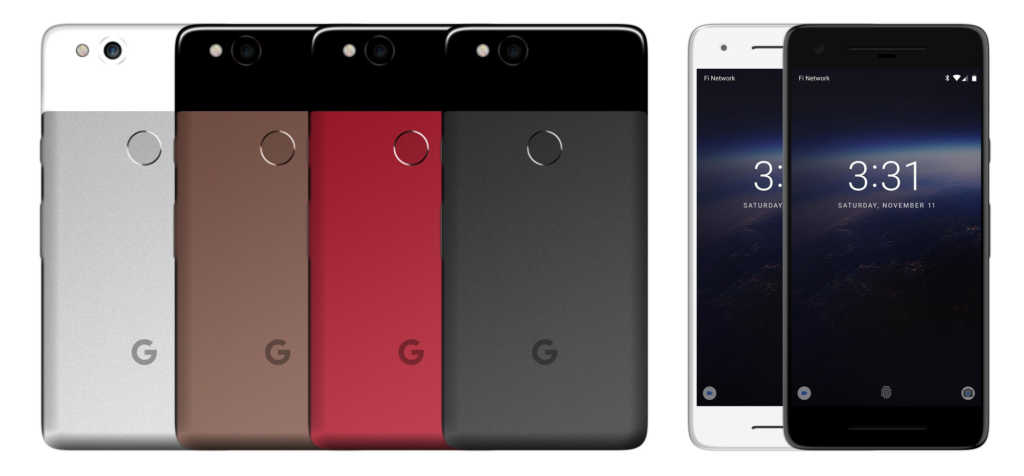 In the smartphone market, every smartphone is flaunting a dual rear camera, but it does not seem that Google Pixel 2 is going to flaunt the dual camera or not. Since, it is a leak we can't come up with a conclusion until and unless it is officially launched. A member of Android Subreddit seems studied the image and recreated it into a high resolution image. Thus, it is giving us a clear idea of how Pixel 2 will look like.
Along with this, users also mocked high resolution images of the various color option rumored to be launched by Google. The last week post by Blass, not only spoke about the design but also said that the new features would be interesting but not going to be overhauled like those of Samsung S8 and Apple I-Phone 8.
The new Pixel 2 is said to have some interesting features like front facing speakers and Edge Sense, which allows to perform a lot many actions, through the sides.
Well, right now there are may assumptions regarding the update but none is official. SO, we have to wait and watch for official words.