A new video featuring the 3D renders of the upcoming Google smartphones, the Google Pixel 2 and the Google Pixel XL 2 has released online. The render was posted by Onleaks on Twitter, a popular smartphone design and specs leaking account. According to the video, both the Pixel 2 and the Pixel XL 2 have smaller bezels than their predecessors.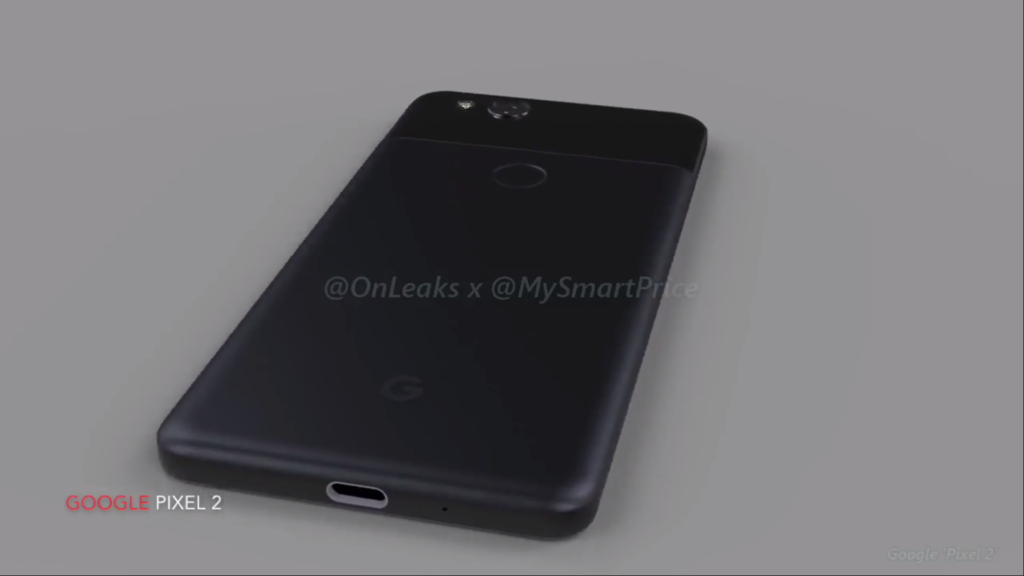 Similar to the previous generation, these two devices have a glass panel covering the top of the rear panel. The position of the volume buttons and the fingerprint scanner remain unchanged. Surprisingly the render does not feature a headphone jack on both the devices. Also, there seems to be a camera bump on both the devices.
If this render is true, then it has to be noted that Google had trolled the iPhone 7 when it launched the Pixel. It was because of the camera bump and removal of headphone jack. If the Google Pixel 2 is anywhere close to this render, then Google might be trolled back by Apple. Let us know in the comments below your thoughts on the new video render.
You can watch the render video of the Google Pixel 2 and the Pixel XL 2 here:
As the date of launchings are getting near, the pace of rumors and leaks has increased simultaneously.