Google Pixel and Pixel XL recently gets the Android 8.1 Developer preview. Along with there are some UI features of new Pixel 2. In the app drawer original Pixels used to have a simple "Search Apps" field at the top. But now in that field there is a Google search bar which will take you to the google app. Rather than simply searching through installed apps.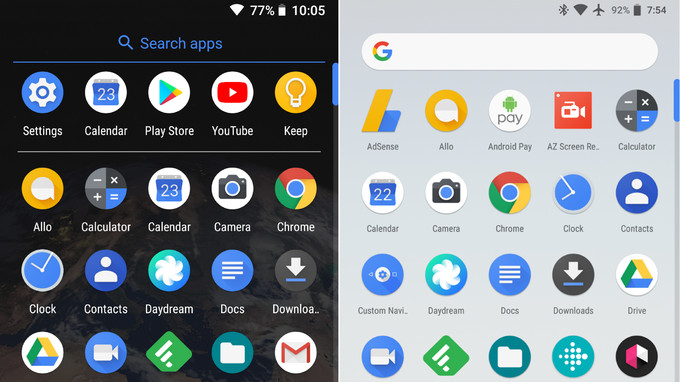 It was earlier introduced in the Google Pixel 2. Pixel 2 was launched on October 4th 2017 along with Google Home Max and Home mini. For a reminder Pixel 2 and Pixel 2 XL both features Snapdragon 835 with 4 GB of RAM. Google Pixel 2 comes with 5 inch of display and Pixel 2 XL has 6 inch of display.
In order to secure it from outside elements, the search giant has added corning Gorilla Glass 5 and IP67 certified is additional benefit. Google has worked quite hard on cameras also which stands at 12 MP with EIS and OIS on the rear and 8 MP on the front.
Coming to Google Home max and Home Mini, these are same as Google home only difference is that Max is powered with bigger powerful speaker and Home Mini is packed with smaller speaker. All the other features are almost same.