A new version of Google Play Music is now seeding to Android users. The update gets you search history and notification channels. The update is now live but now available on the Play Store.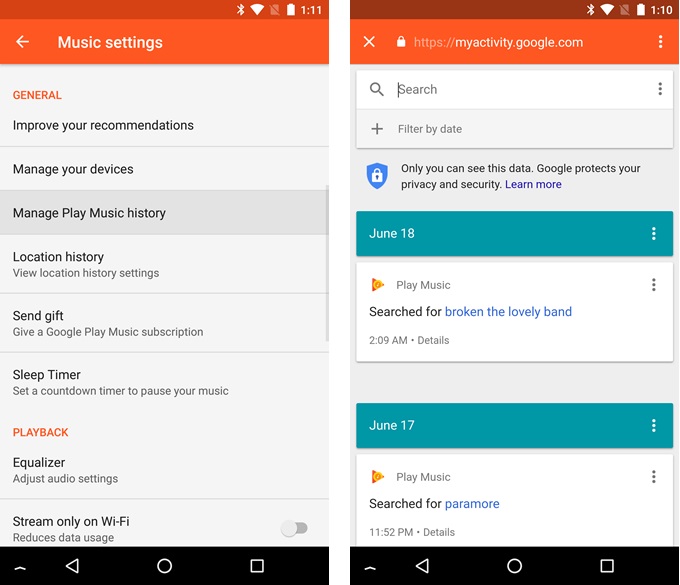 The new features can be accessed by heading to the Settings menu. Google records user activity on a number of other apps as well and now Play Music is one of them. To see the history, go to Settings. You will find a shortcut to the search history service there. Like the Google Search history, you can delete single or multiple entries in the list. The links in the list aren't working right now, but an update will fix that.
The other feature is Notification Channels. More and more apps are now getting the feature every week. For Google Play Music, now you have the following channels: Account issues/updates, Content updates, Downloads, Playback, and Purchase updates. There, now you have even more control on how the native music app will disturb you.
Download: APKMirror