Google is rolling out new update to the Google Play Store with many new changes. Particularly, they have added a new "Show installed apps" toggle button in the Top Charts menu.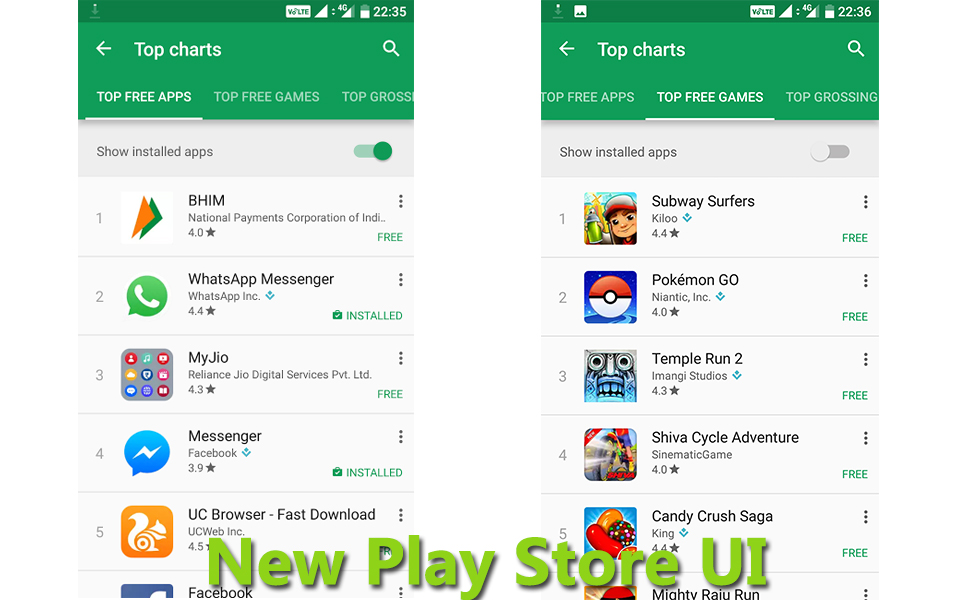 Google Play has even changed a look of the Play Store. Now you will see list numbers in the "Top Free Apps", "Top Paid Apps" and other menus in the Play Store. The whole list is now little shrinked due to insertion of the numbers on the left side of the apps icon.
The update is rolling out slowly to every user. Google has not confirmed anything about it. It is rolling out now and we can expect some words about it from Google pretty soon.
Google has added pretty cool animations to the toggle buttons and few other elements of the Play Store.
From the data collected from our sources. It appears that this toggle is now live for everyone or at least rolling out to more and more users.