On the never ending world of Google Play Store, there are enormous number of apps and games. Some are unique and stand-out from others due to the capabilities and functions they offer to the users. However, we might go unnoticed and unaware of such apps and games that are brilliantly crafted. As a solution for this, Google used to compile a list of apps and games under the title "Android Excellence" that are renewed every three months.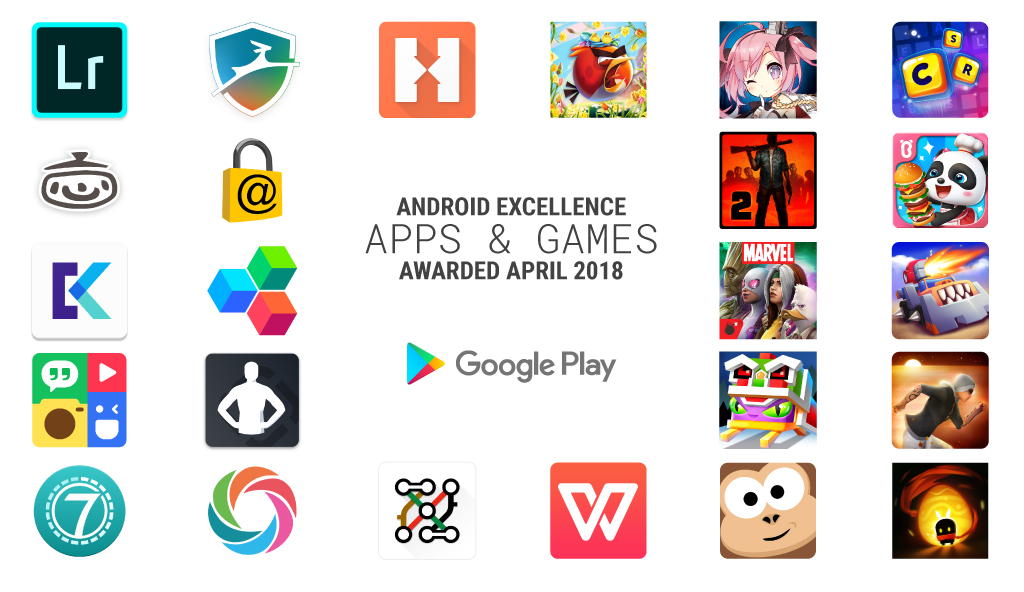 Going in-line with its tradition, Google has now released a new list of Android Excellence apps and games. This time, the list comprises of 12 apps and 10 games. Hence, the users can be aware of what all apps and games are best and top the Google's chart. As earlier mentioned, the list is valid for three more months starting from this April.
According to Google, the products featured in the Android Excellence Programme are recognized apps and games that set the bar for high quality, great user experience, and strong technical performance. Well, that sounds enough for you to be excited about the list. Without wasting much time, have a look at all those excellent apps over there at Google Play Store.
Android Excellence Apps And Games (April-Jun 2018)