Approximately 10 months ago google launched its Project Fi with the invite system. So the service was limited to some people only and now Google opened it for everyone by ending the Invite system.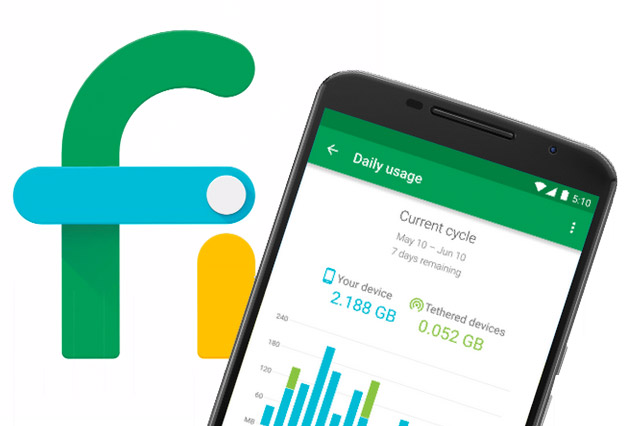 Project Fi is a program in which company works in partnership with leading carriers and hardware makers to push the boundaries to provide the best-possible speeds and service. Project Fi program only charges people for the actual amount of data used each month, rather than for large buckets. The service will only be available through Nexus devices.
Here is a good news for people who are interested in Project Fi program i.e. for the next month, anyone who activates Project Fi will be able to purchase the Nexus 5X handset from LG for $199.99 where as normal price of the Device is $349. Project Fi currently available only to the Nexus 5X, Nexus 6, and Nexus 6P. Basic service costs you around $20 per month, plus $10 per 1 GB of cellular data. Google refunds users for the unused portion of data each month.
Here is Quick reminder for you of Nexus 5X specs, the smartphone features a 5.2-inch 1080p display. It's powered by the familiar Qualcomm Snapdragon 808 processor. On the back is a 12.3MP camera that Google says is especially good at indoor photos. The back is also home to a fingerprint sensor, which is used for a feature called "Nexus Imprint." It's basically the way you'd expect a fingerprint sensor to work, but Google says it gets better over time
Also Read:LG Nexus 5X Images Gallery
The Nexus 5x also includes a USB Type-C port, the new connector for phones, tablets, and laptops. It comes with 2GB of RAM and either 16GB or 32GB of storage. The Nexus 5x includes a 2,700mAh battery, a wide range of sensors, and comes in white, blue, or black.