Google is starting the March 2023 update rollout for the Pixel Watch. Google detailed the changes that will be part of the latest firmware for the Pixel Watch. The firmware RWDA.230114.008.R1 for Global Variant and RWDA.230114.008.J2 for the Japanese Version is already there. There have been massive improvements to the Pixel Watch.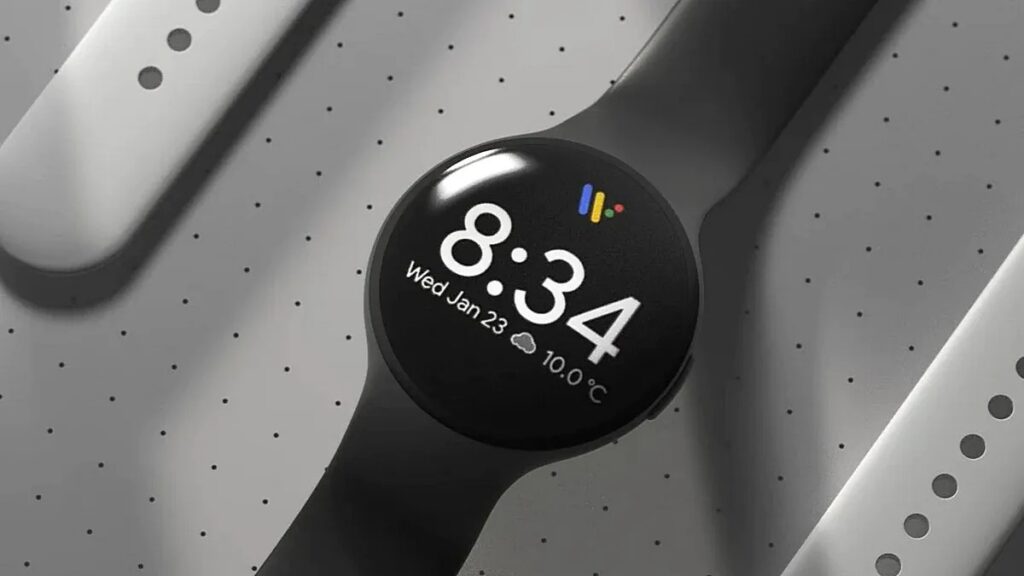 Must See: Google pushes December 2022 update for Pixel Watch
Along with the usual bug fixes and improvements, the Pixel Watch users can see the Digital Clock with a button press when the battery is down, the display wake is available with crown rotations. There are several other changes like Optimized touchscreen behavior and improved sensitivity.
Changelog for Pixel Watch March 2023 Update
What's Included
While the March 2023 software update includes numerous bug fixes and improvements for Pixel Watch users, the items mentioned below are intended to be user-facing changes of note in this release. 
Watch Faces
Digital Clock is now available with button press when the device is powered down. The time will now appear upon crown push, alongside the red low battery indicator.
Display
In addition to tap, tilt, button press to wake the watch, you can now rotate the Crown to wake.
Touch
Optimizations have been added to improve sensitivity of touch screen behavior.
Settings
Battery saver enable/disable single tap support in QSS has been fully enabled in this release.
Alarms
In the coming weeks, a fix will be rolled out via PlayStore to update the Clock app that addresses some alarms which have been having a delayed or false start. 
Ensure Auto-update apps is selected in Play Store > Settings on your watch and you will get this update once it's available when your watch is on charger and connected to Wi-Fi.
As highlighted in our March Feature Drop post, these features are now also available with this software update:
Settings
Mono-audio which limits the disorientation of split-audio
New color-correction and greyscale modes that better optimize the display for a wider range of vision preferences.
Fall Detection
Your Pixel Watch now has fall detection which can detect if you've taken a hard fall and connect you to emergency services. Once connected to emergency services, your Pixel Watch will play an automated message to request help to wherever you are.
Device Applicability
Updates are available for all supported Pixel Watch devices.
Related: Google Pixel Watch app getting its maiden update after launch
The update is already rolling out to the Pixel Watch update across the Globe. If you didn't receive the Pixel Watch March 2023 update, then wait for a couple of days or months.