Google is known for the quick updates it provides whether it comes to an app or the Android version. This time as well Google has shown a generous attitude towards its Chrome service. The Chrome browser has just received a new update and luckily the latest version of the app is directly available through Play Store. The app brings a number of new features for a user, so without wasting any moment let's know more about it.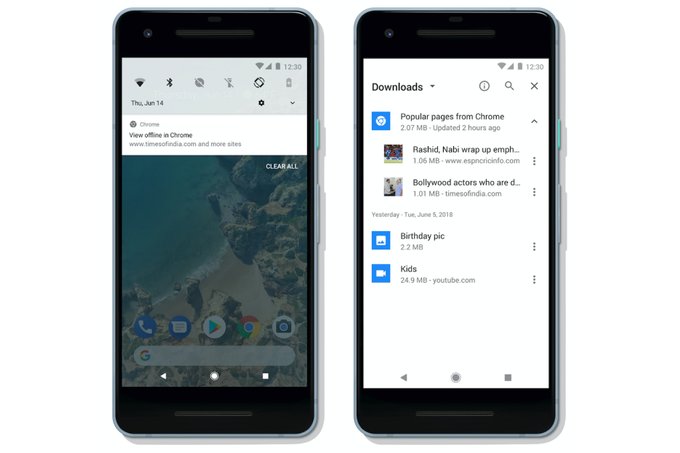 The latest feature it brings is the ability to surf the internet without even a continuous internet connection. This service has been available to a number of countries including India, Brazil, Indonesia, and Nigeria. Other charges are hardly noticeable as they are internal changer which will affect your working in a positive way. The new Chrome browser has an amazing feature using which it automatically downloads the essential pages, articles whenever you are on a free Wi-Fi connection. It also shows relevant articles to the users, however, this service is limited to the users who are signed into Chrome.
Chrome do monitor your browsing history to deliver you with the content of your interest. It also analyzes the most popular content in your location to give relevant information. Once the content is downloaded by Chrome you can even use the offline files in the absence of an internet connection. To experience all latest features of Chrome you just have to visit Google's Play Store for downloading it. This service is not available in every region, for more Android stuff stay tuned to GoAndroid.