Google is reportedly working on adding some new and useful features to the AOSP dialer. This update will bump up the AOSP dialer to Version 13 from the existing Version 10 which was not updated from quite a long time. With this update, Google is moving to the public development model, which really matters for users who prefer to go with open source packages instead and avoid Google services.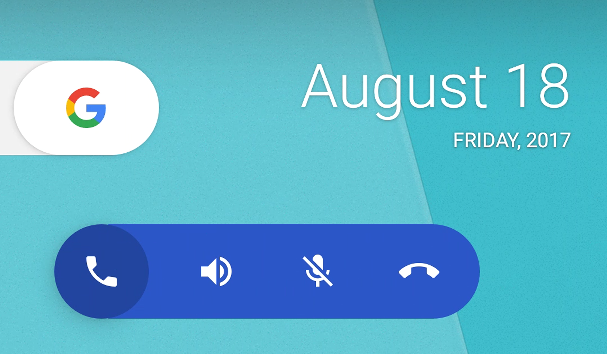 From last few years, Google is continuously working to add new features onto the core Android OS only, which left behind the development of Android Open Source Project (AOSP). However, it seems that Google is back on track now and is updating the AOSP Dialer with new and enhanced features that offer a better and easy way to control your device while on a call.
Google has recently enabled the new floating bubble feature in the dialer application. It looks like more users can access this new feature if they're willing to install its open source counterpart.
Google has now opted for public development model. Therefore, we are expecting more updates and improvements instead of Google updating AOSP manually. Every time it releases a new version of Android OS. As a result, AOSP users need not wait for new Android version releases to check out new features. Furthermore, it also helps custom ROM developers integrate more updates to the AOSP dialer in a more frequent manner.