The race to 5G is getting hotter as days pass by. All the mainstream smartphone OEMs have already launched their 5G smartphones. Their sub-brands such as Honor, Redmi, and Black Shark are also working on 5G smartphones which will be launching starting later this year.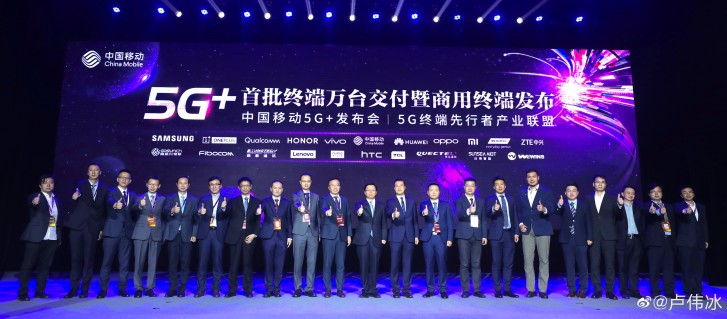 At MWC Shanghai, Honor's president George Zhao revealed that his company will launch their first 5G smartphone in Q4 2019. He added that it will be a high-end phone as low-end budget smartphones would not utilize the full potential of 5G due to less powerful CPU and GPU. He also said that 5G smartphone sales will cross 100 million mark next year with China being the first region to achieve it.
On the other hand, Lu Weibing, general manager of Redmi, posted on Weibo that 5G smartphones will become affordable by the end of next year. He notes that 5G smartphones will cost less than CNY 2,000 (~$290) hinting that his company is working on such affordable 5G smartphones for the masses. He also said that 4G changed lives, whereas 5G will change society. Even Black Shark, another sub-brand of Xiaomi, also announced their plan for 5G smartphones by posting an image which read that its R&D team has been preparing for the arrival of next-gen wireless network and thus, a Black Shark 5G smartphone will be released in the future.
How excited are you for 5G rollout in your country? Do let us know in the comment section below.