If you are a Realme smartphone user and looking for a way to enable Dual SIM Dual Standby (DSDS) on your device, you have landed on the right page. Here is everything about the the DSDS feature and the procedure to facilitate the same.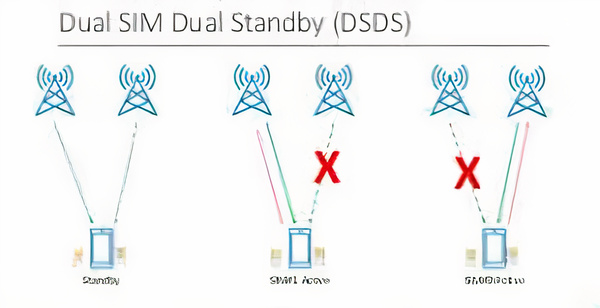 You don't need to call for any professional help to activate the DSDS mode. In fact, you can do it by yourself att he comfort of your fingertips. Before we head to the guide, take a look at what the 'Dual SIM Dual Standby' means.
What is Dual SIM Dual Standby (DSDS)?
For the unawares, Dual SIM Dual Standby, also known as DSDS, is the modern variation of the Dual SIM functionality. Where dual SIM simply means you can insert two separate SIM cards in your smartphones, the Dual Standby monitors both networks at the same time. It allows the user to select which of the two SIMs should be able to make and receive calls. Just like from two different devices, both of the respective SIMs are connected to their independent mobile network.
How to enable DSDS on Realme smartphones?
On your Realme smartphone, head over to Settings > Network & Internet
Tap on Mobile Network > Advanced > Carrier.
Afterwards, add an eSIM or switch to a registered eSIM
Thereafter, you will be asked if you want to enable the DSDS mode.
Confirm the option and reboot your device
After powering it on again, you will now have access to both SIMs.
Now, you can use both SIMs for calls and texts simultaneously. However, only one SIM can be used to serve the mobile data. To change the data network carrier, visit Settings > Network and internet > Mobile network and select the network you want to use for data.