HTC is discounting some of its popular models upto $200. HTC is offering these discounts under summer deals and along with the usual discount they are also offering a free gift for users who will buy.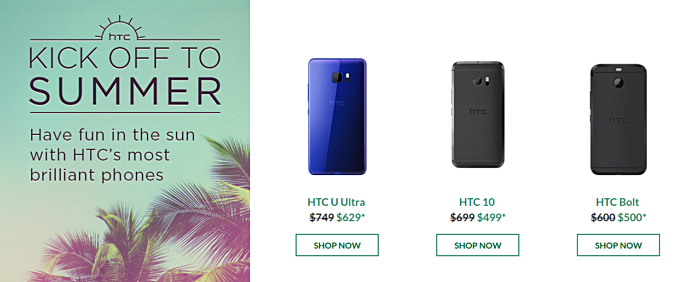 HTC 10 is getting a discount of $200 and is on sale for $499, while the U Ultra is going for $629 with $120 discount. They last and the least discount is on HTC Bolt off $100 and the final price is for $500.
HTC is also offering some accessories like JBL's Reflect Aware Type-C headphones at 50% discount with a new phone purchase. For more details, head to the source link below.
The offer is currently applicable to in the US and offers is going to end on June 29, 2017 at 8:59PM PDT.
The company has also started selling the red hot HTC U 11 in Solar Red color starting tonight. The new color is part of the new liquid glass finish of HTC U 11 phones that change hue when viewed from different positions and look really shiny and stunning.
Users who want to own any of the above device on discount can head over to the HTC online portal.
Source: HTC