Yu Chengdong, Huawei CEO recently announced that the Mate 20X will be another Mate 20 variant. According to the latest reports from Tianjin Mobile – a local telecom company and Huawei have successfully tested 5G network with the new Huawei Mate 20X 5G version.
According to the official website of Tianjin, the first 5G phone call on the Mate 20X was having clear sound and clear picture. Even the 5G video call services were enjoyed without changing the sim card number. Tianjin Mobile created end-to-end 5G network capability to support 5G terminal access over some cities in China.
According to previous reports, China has started providing 5G networks in several cities. The 5G calls on Tianjin are evident that China has taken another big step forward in attaining 5G compatibility throughout the nation.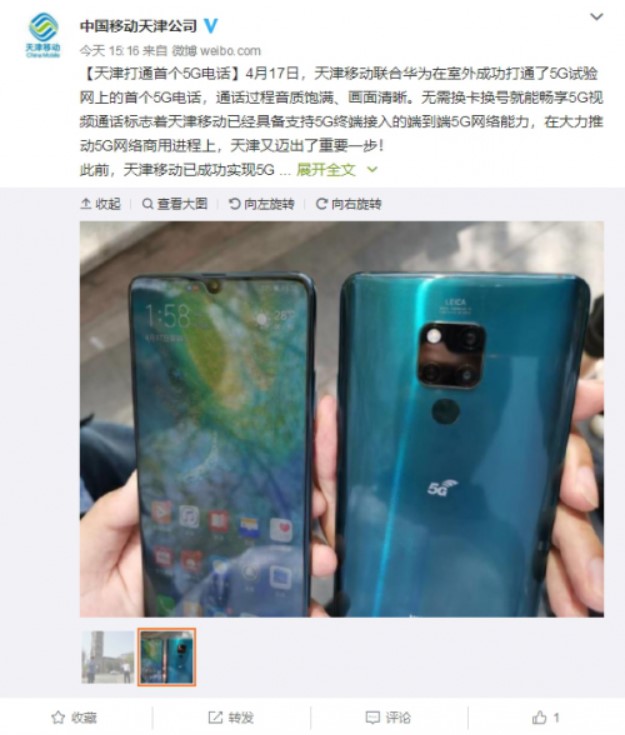 Huawei Mate 20X 5G is optimized and designed on the Mate 20X hardware carrying some tweaks. It will come with a giant 7.2-inch display and will be powered by the Kirin 980 chip. The Balong 5000 modem will reside on teh Huawei Mate 20X 5G device. Surprisingly, the battery capacity is reduced from the standard 5000mAh to 4200mAh. It will surely decrease the battery life. Huawei will be providing a 40W fast charger out of the box.
On the other hands, the Huawei Mate X 5G will be priced at 2,299 euros.