In a recent development to the latest MIUI 10 version 9.4.16 (closed beta based on Android 9.0 Pie), the Mi Calculator app can now be used in a floating window. As per the developer, this minor yet useful feature was highly demanded by many users from quite some time.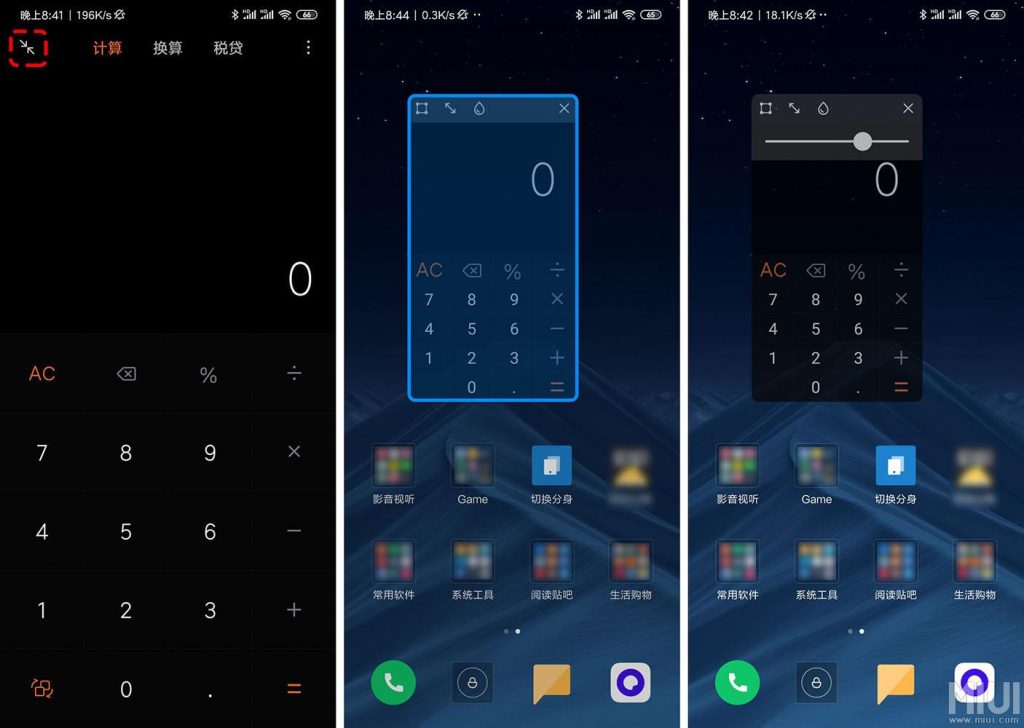 With this minor change in place, the floating Calculator window can be moved around the screen while you access other content on your smartphone. The users no longer need not switch between apps and your arithmetic will always be available whenever you need it. Furthermore, the updated calculator app has a dedicated button that allows you to revert the Calculator app to full screen.
It also lets you adjust the transparency of the calculator window so that you don't have to move it around to read the content in the background. There is also a button to close the calculator app when you don't need it on your screen.
The above change is just a modest part of the major overhaul by Xiaomi to offer some important and useful features like the two-column Recents menu and Digital Well-being clone. This change will soon be visible on all eligible Xiaomi devices in the upcoming weeks when the Chinese tech giant will roll out the latest update.
(Source 1)