Huawei has hit a 5 Million sales of Mate 9 units in last 4 months. Similarly, last month P9 series crossed the 12 million units sales. It's been getting huge response since its launch in January at CES 2017.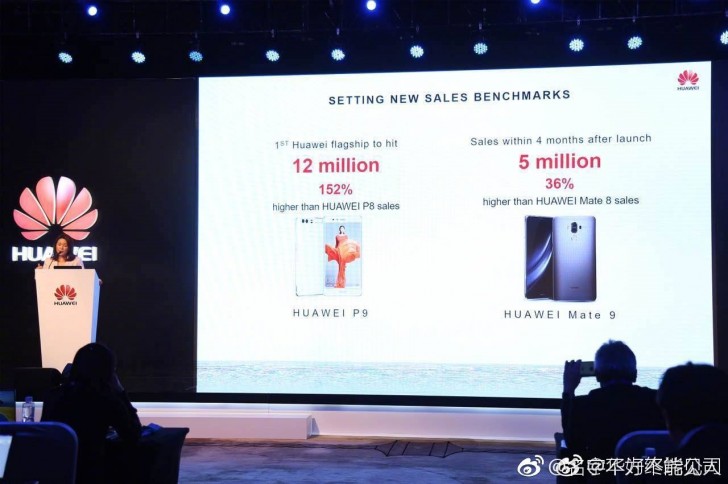 Today speaking at an event in China, Huawei representative showed the above slide in which some numbers have been showcased.
As depicted above Huawei P9 is the first device that has achieved 1the mark of 12 Million sales mark. The above sales are 152% more that the sales of Huawei P8. So is the case of the Moate 9 if we compare with Huawei Mate 8.
We hope that Mate 9 would get similar response in upcoming couple of quarters.
How many of you own Huawei Mate 9 ?