Google Areo App is launched with which you can make an order food and home services online very easily. Currently the App is only available in Bangalore and Mumbai in India. You can say it is on testing mode. After checking its response company will roll out in other cities of India and world.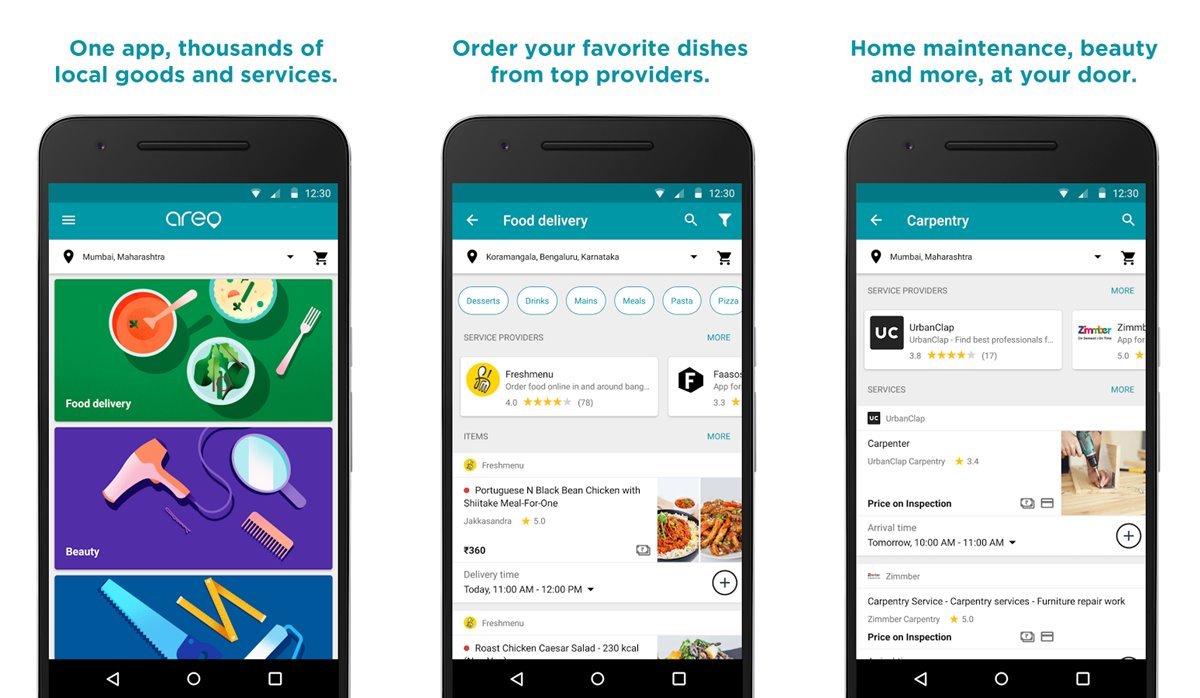 Google Areo will let you order food from your favorite restaurants with just one click. In the App you have to Tap on Food delivery, than you can select from the list of Restaurants and select the dish which you want to order.
With this App you can order various other home services like local electricians, painters, cleaners, plumbers, etc. This is quite handy feature for people in Bangalore and Mumbai. If you are the resident of Bangalore or Mumbai you can download and avail the services offered by the App.