Since Google has announced its Android Wear operating system for smartwatches many manufactures comes with their watches with tempting offers. Now the Android Wear platform is becoming popular which results in some more devices to launch in next year and the consumers may get more discounts in smartwatches. Similarly Huawei's Smartwatch gets a $50 Discount in Google Store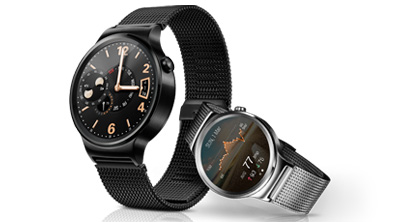 Huawei Watch comes with a 1.4-inch AMOLED display with a screen resolution of 400 x 400 with 286 pixels per inch, makes it the highest resolution Android Wear smartwatch available to date. Moreover it is powered with 512MB of RAM and 4GB of internal storage. The Huawei Watch is fueled by the Snapdragon 400 quad-core processor, and ships with a 300mAh battery which is available on the inside.
The Silver variant of this Huawei watch is usually priced at $499, and the Black model costs $579. Well, Google has decided to discount both variants of this smartwatch in the Google Store for $50, which means the two watches now cost $449 and $529, respectively. So it is good discount to buy this smartwatch from Huawei in this Holiday Season.
Amazon Huawei Watch is available at below listed prices: