Hulu is one of the famous streaming services owned by Walt Disney is finally going to bring a major change in its Android TV App. Heavily criticized for their limited resolution support for Android TV, finally, Hulu has decided to upgrade it to 1080p.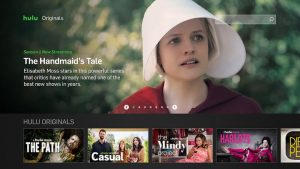 Hulu used to provide maximum resolution up to 720p for Android TV, which is not up to the standards these days. Now, Hulu has updated the service to 1080p. However, not all Android TVs are going to get 1080p playback support.
The issue mostly affected the NVIDIA SHIELD TV Devices as some other Android TVs were able to run the content on 1080p or Higher. Now, the update confirms that Nvidia Shield TVs can run content in 1080p with the new update. However, the feature is limited to the newer Devices Only.
In February, Hulu's support page stated that the 1080p60fps service is limited to the newer devices only including Apple TV devices, Chromecast, Fire TV sticks, Xbox One, PlayStation 4, and selected Samsung TVs.
The Streaming Service market is getting Competitive with the arrival of Netflix and Amazon Prime. Hulu should be careful about these minor features as people are switching streaming services more often and limiting content at 720p can be a major upset for people.
So, this update can be a major improvement and can change things for Hulu in the streaming market.