Instagram has issued a new update with some festivities Stickers and other stuff. Also, they have introduced Stickers and Unlimited Pieces of Text and much more is on the way. the update with the new features are already live in the Play Store and iOS also.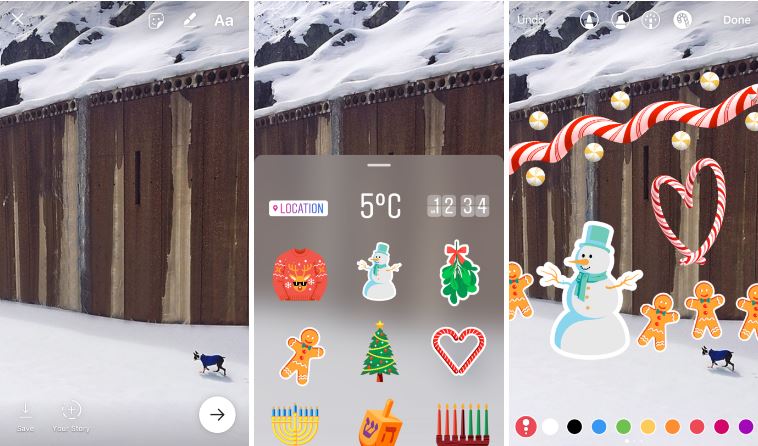 In order to tackle with Snapchat, Instagram has introduced Stickers features. To use it you need to tap new stickers button after taking the photo or video. The new stickers button is next to the text and drawing tools. Tap the smiley face to find customizable stickers for weather, the current time and even your location.
There are some Christmas and Holidays stuff also. You can see different kind of stickers gifts and text style for this holidays season.
Along with the fun stuff, usability improvements include the ability to download an entire day's Story as a single video, a single press-to-record for video (hands-free recording), and unlimited text boxes.
Also Check
A new 'Hands-Free' option in the format picker lets you start recording a video with just one tap. Whether you're playing a guitar solo, building a snowman or perfecting your handstand, there's no need to press and hold.
So these loads of changes are waiting for you. You can head over to the Play Store to update your app to the version 10.3 to taste the new changes.
Are these changes sufficient to tackle with the competition from Snapchat.