Instagram is rolling out new update to the Android App. Instagram has brought in many new features to the latest version of the App. The major feature that has been added is the archiving feature.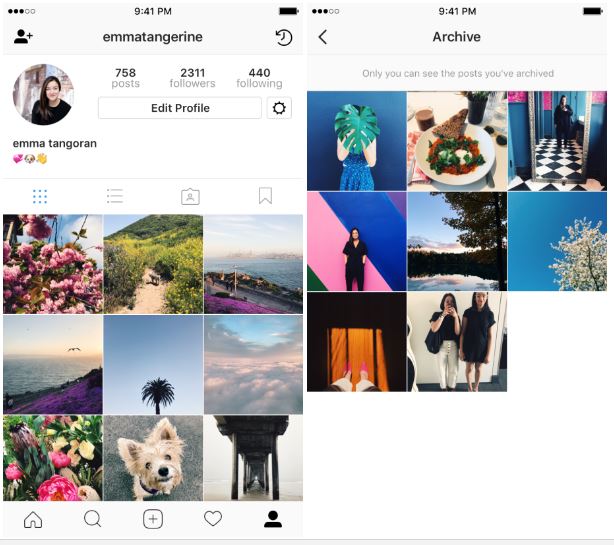 Now, users can archive any photo of yours on the photo sharing social platform. Users don't need to delete any photo if they don't want to show to the public, they can use the Archive option instead. As, when you use archive, it gets hidden from public, but remains visible to you.
Recently, they have added lots of new features like Snapchat Selfie lenses feature,  categories for saved posts and has hit 200 million active users.
All, the archives will be accessible for the clock icon present in your profile.
It seems a easy way to hide the images rather than deleting it. It will help you to memorise the memories in more efficient manner.
The update is now live on the Play Store and user can download it from the source link below.