In latest announcement, Instagram has posted that their Stories feature is getting 200 million users daily. It seems Instagram is going good with their Snapchat version feature.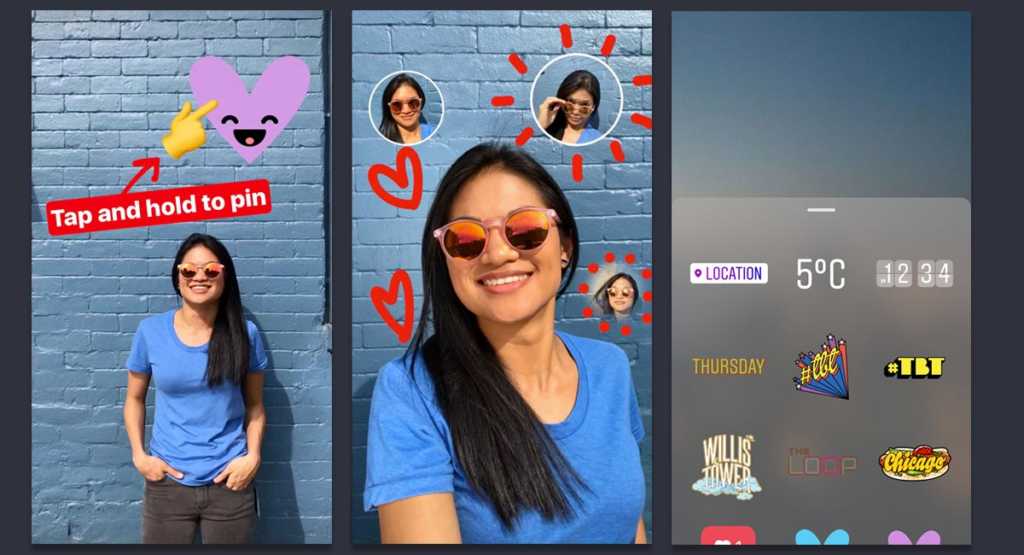 Instagram Stories allows you to tell the World about what are you doing or anything else. You can use stickers, texts, etc to picture or video before publishing in on the Stories.
In order to celebrate this big announcement, Instagram has introduced set of new stickers in the Stories feature. So, from now on you can create some more creative stories with the help of new stickers. They have introduced Mini Selfie Stickers also.
Read More: Instagram Direct merges disappearing media and permanent texts
What is Mini Selfie sticker ?
It is an engaging sticker, which allows you to take a mini selfie inside a frame like window. It lets you put a selfie image in that little image along with any other big image. You can see the image above to know graphically how does it look.
Lot of new stuff has been added in this latest update. Head over to the Play Store to download the latest update.
Source: Play Store