Instagram, the budding social network/pseudo photo hosting service for Android and iOS is now available via World Web Web with with full profiles. Instagram's new era has begun and now to see what's coming next. Instagram Web User Interface looks much like Facebook. Here's how web profile look like checkout: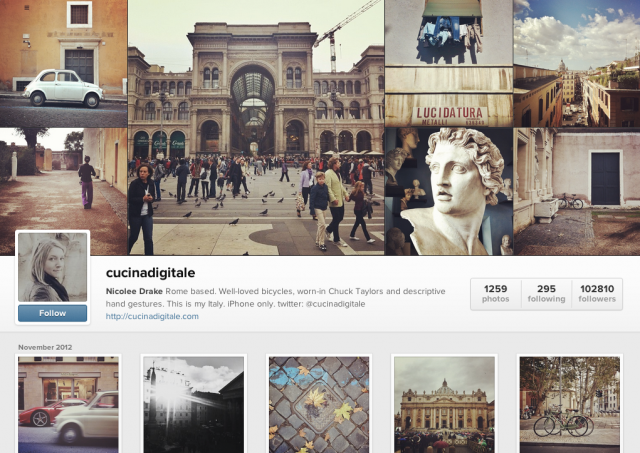 Instagram Official blog says that "You've asked for Instagram on the web and we've listened, Your web profile features a selection of your recently shared photographs just above your profile photo and bio, giving others a snapshot of the photos you share…"
There are some limitations also currently which gives no way to view your followers, or who you're following — making the viewing of your friends profile pages a chore you're going to have to enter their username in the URL every time.
Aside from design, the new product is good for Instagram. Web profiles offer yet another channel for more user engagement.
Additionally, Recently facebook has bought Instagram. Android App for Instagram was launched in this year which helped Instagram a lot to gain hoards of Users.  It hits 100 Million users in September.