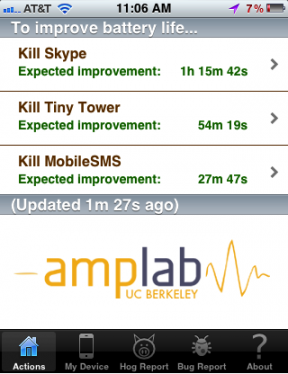 When someone buys a phone battery life is the main aspect which consumer talks about. Some good phones are like garbage if there battery backup is not good. But don't worry there's no need to thrash your phone in garbage because there's App which can improve your phone's battery backup. The Carat is that magic App whihc will transforms your battery and phone.
We know there are various Apps in the store for this function but Carat is something different as it strips off the layer of sophistication, analyzes your phone and the apps you use, and shows you just which apps are the battery hogs. App gives you analysation report which give answer if you shutdown one particular App  than how much battery you can save. It is developed by MS and PhD scientists from the University of California Berkeley's Algorithms, Machines, and People Laboratory.
Guys give it a try it will make a change.
Download Carat for Android
Download Carat for iOS
Share your views with us via comments