ViPER's Audio is an audio enhancing software that facilitates best audio experiences in various platforms such as smartphones and PCs. As of now, ViPER's Audio supports two platforms: the ViPER4Android and ViPER4Windows. As their names indicate, the former is for Android smartphones and the latter works on Windows PC. Since our topic of focus is on ViPER4Android or popularly known as V4A, we have added links to download ViPER4Android. Let's see how to install ViPER4Android on Android devices.

What is ViPER4Android FX?
The ViPER4Android, unlike other audio enhancing tools such as Dolby Atmos, most likely will not be available as an in-built feature on any smartphones. However, due to its impressive bass output jointly by the Dynamic bass system and ViPER Bass, a lot of audiophiles are addicted to the audio mod. If you're one among those audiophiles looking for a method to install ViPER4Android on your device, then this guide should be of great help.
General Informations
Before we begin, it'd be good to know the following things. Since Android is largely fragmented, comprising of many different OEM's with their own customized Android OS running on numerous devices, the V4A installation may vary depending on the device. However, we're going to provide the two common and reliable methods to install ViPER4Android that should work on most of the devices out there.
You might love to checkout:
How to backup Android phone without root access
Download OnePlus 6 Stock Wallpapers in 4K Quality
Best fake GPS location apps for Android devices
The first is the official ViPER4Android installation procedure which might be hard for some users to understand. Whereas, on the second method we use Magisk module to install ViPER4Android which is literally easy compared to the former. Well, it's up to you which method should be followed.
Steps to Install ViPER4Android on Nougat
Important: Take a back-up of your device. Rooting voids warranty and might end-up your device useless when handled improperly. Hence, we're not responsible for any damage that incurs to your device by following the guide.
1. Official V4A Installation Method
Initial Set-Up
1. ROOT your device.
2. Install busybox if doesn't come with root.
3. Modify build.prop
a. Open up /system/build.prop in a text editor using any file explorer with root access.
b. Change the line (If you can't find these lines, skip this step.)
Ipa.decode=true to lpa.decode=false
tunnel.decode=true to tunnel.decode=false
lpa.use-stagefright=true to lpa.use-stagefright=false

Credits: ViPER520
Installation
1. Download(file link is given below), extract and copy ViPER4Android_FX/XHiFi.apk to your device. If on Nougat, install the V4A fix apk as well. (Download ViPER4Android from the link below)
2. Install the apk as USER app or SYSTEM app is up to you.
3. Run FX/XHiFi app from app drawer, allow root access if asked.
4. When driver installation prompted, choose Yes.
5. V4A auto-detects your CPU and show available driver modes below :
No modes: For processors with or without VFP.
Battery Saving: Available for all processors with NEON.
High-Quality Mode: Available for processors with NEON.
Super Audio Quality: Available for processors with NEON.
6. Choose your desired selection.
7. After installation done, Reboot device.
8. If you want to use the only V4A as an audio effect, follow normal mode. If you want existing audio effects to work, follow compatible mode.
Normal Mode:
9. In Sound settings,> Music effects, always choose V4A FX unless FX is not installed.
10. Open up V4A FX (and xhifi), in the menu, FX Compatible Mode set to Normal Mode.
11. If not working, try Compatible mode before trying Force-Enable.
Compatible Mode:
9. Do not change anything under Sound settings/
10. Open up V4A FX (and xhifi), in the menu, FX Compatible Mode set to Compatible Mode.
11. If not working, use Normal mode and disable other effects.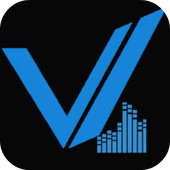 Download ViPER4Android FX
Latest v2.5.0.5 (Android 4.0~7.0).apk: Mediafire
2. ViPER4Android Magisk Module Installation
Below is the second method to install ViPER4Android.

Make sure you've rooted your device with the latest Magisk.
Open Magisk Manager.
Click on the hamburger menu over the top-left corner.
Choose the Downloads option to see all available modules.
Type ViPER4Android on the search bar.
Choose the V4A FX module created by ViPER520.
Press Install option for downloading and installing the module.
Wait for the module to get installed.
Reboot.
That's it; we hope you've been successful in getting the V4A installed without any problem.
Might be useful for you:
Download SuperSU zip and APK to root your Android Device
Best High-Quality Wallpapers for Android Device (Download Link)
Resurrection Remix Gapps Download and Installation (2018)
In case if you need any further assistance to install ViPER4Android, feel free to hit the comment section below.